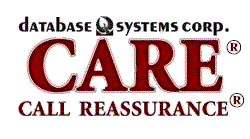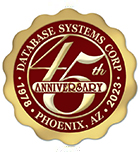 Return To Report Menu

<! ************** CARE Report Display Here *********************************** !>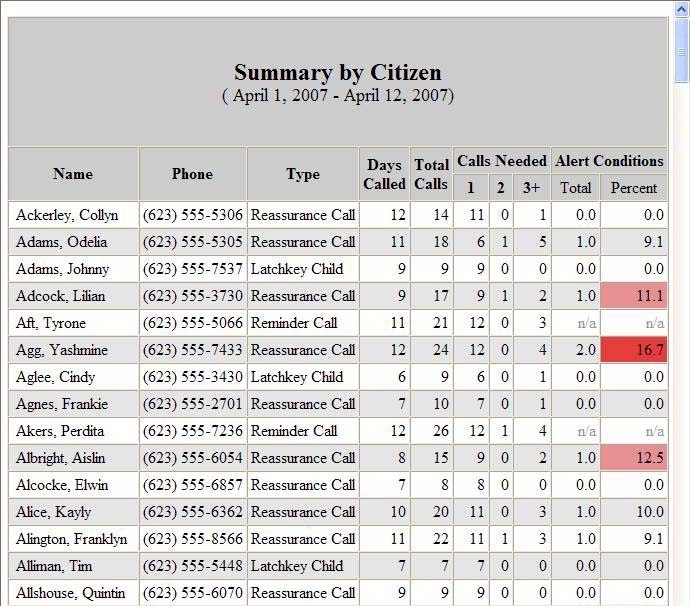 <! ************** End OF CARE Report Display ********************************* !>
---
Summary By Citizen Report Information
The CARE Summary By Citizen report contains call summary information associated with each CARE subscriber. The report is sorted by subscriber name and lists the number and type of each call made to this specific subscriber during a specific date range.

The report also contains call status information including number of attempts required plus the number of alerts generated per subscriber during this period.

The following information is included in this report:
Citizen Name - Name of CARE subscriber being called.
Phone Number - Subscriber's phone number.
Type Of Profile - Subscriber's call model (Reassurance, Reminder, Latchkey Child).
Days Called - Number of days within this date range subscriber called.
Total Calls - Number of calls made to subscriber during this period.
Calls Needed - Breakdown by number of calls required to contact this subscriber each day.
Alert Conditions - Total number of alerts / percentage relative to number of days called.
---
CARE Information
Contact DSC to learn more about our CARE call reassurance services and phone systems.


---
CARE Management Reports
---