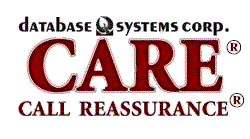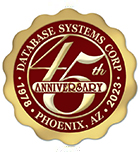 Return To Report Menu

<! ************** CARE Report Display Here *********************************** !>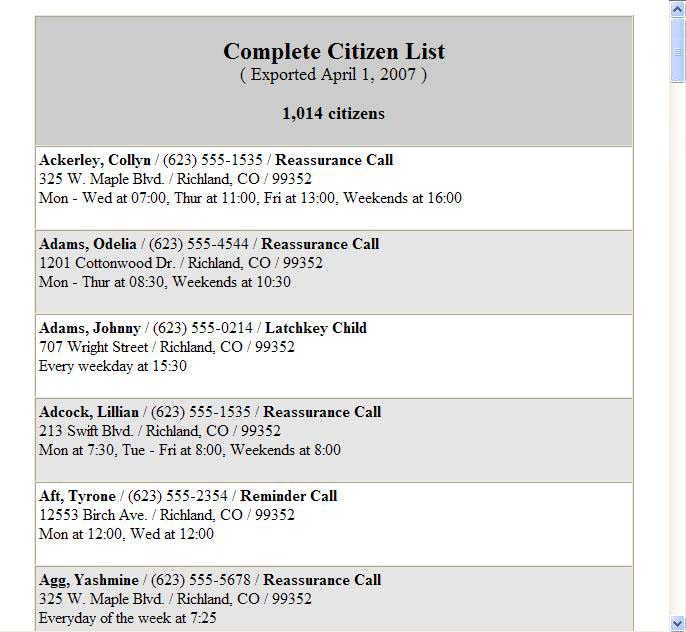 <! ************** End OF CARE Report Display ********************************* !>
---
Citizen List Report Information
The CARE Citizen List report contains a complete listing of subscriber information sorted by CARE subscriber name.

The following information is included in this report:
Citizen Name - Name of CARE subscriber being called.
Phone Number - Subscriber's phone number.
Type Of Profile - Subscriber's call model (Reassurance, Reminder, Latchkey Child).
Citizen Address - Street and Number, City, State and Zip Code
Call Schedule - Days of the week and time each day that CARE calls are scheduled.
---
CARE Information
Contact DSC to learn more about our CARE call reassurance services and phone systems.


---
CARE Management Reports
---