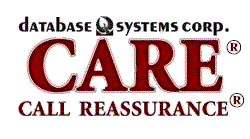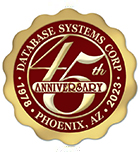 Return To Report Menu

<! ************** CARE Report Display Here *********************************** !>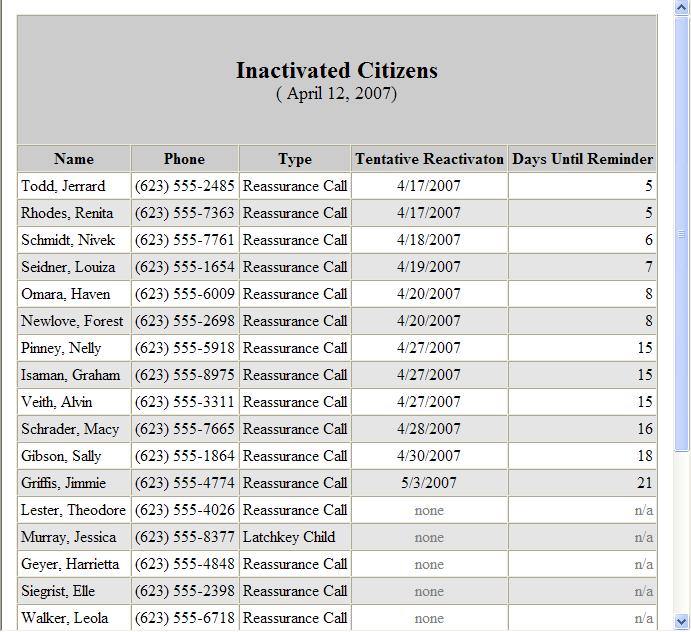 <! ************** End OF CARE Report Display ********************************* !>
---
Inactive Citizens Report Information
The CARE Inactive Citizens report contains a detailed listing of CARE subscribers who are currently maintained in the CARE database yet who are not being called because their account is suspended.

This may occur because the subscriber is with a family member or on vacation, yet has indicated that they want to return to active status after a specific date. CARE administrators are given an advance notice of CARE subscribers who are in this state and may require a reminder when the tentative reinstatement date nears.

The following information is included in this report:
Citizen Name - Name of CARE subscriber being called.
Phone Number - Subscriber's phone number.
Type Of Profile - Subscriber's call model (Reassurance, Reminder, Latchkey Child).
Tentative Reactivation - Date that subscriber was tentatively returning to the CARE calling schedule.
Days Until Reminder - Number of days until CARE administrator should contact subscriber for reactivation.
---
CARE Information
Contact DSC to learn more about our CARE call reassurance services and phone systems.


---
CARE Management Reports
---