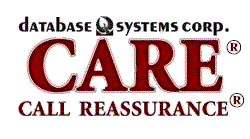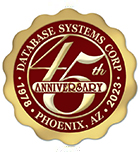 Return To Report Menu

<! ************** CARE Report Display Here *********************************** !>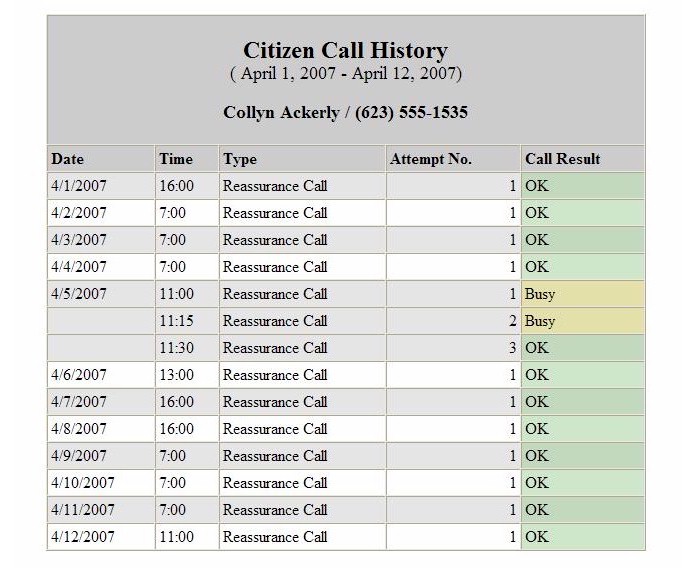 <! ************** End OF CARE Report Display ********************************* !>
---
Citizen Call History Report Information
The CARE Citizen Call History report contains detailed call information about each attempt to reach a CARE subscriber. This report is generated using a search on the CARE subscriber's phone number and only lists information associated with one citizen.

Included are specific dates and times of each call along with the call disposition. This report is useful to the CARE administrator when attempting to audit the activity of the CARE system associated with a specific subscriber to verify when and how many calls were made to this subscriber during a specific time period.

The following information is included in this report:
Date Of Call - Date call was made to subscriber.
Time Of Call - Time call was made to subscriber.
Type Of Profile - Subscriber's call model (Reassurance, Reminder, Latchkey Child).
Attempt Number - The call attempt number (1,2,3, etc) to reach subscriber.
Call Result - Status of each call (busy, no answer, OK, etc.).
---
CARE Information
Contact DSC to learn more about our CARE call reassurance services and phone systems.


---
CARE Management Reports
---