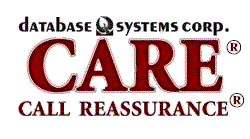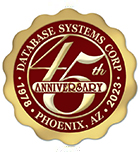 Return To Report Menu

<! ************** CARE Report Display Here *********************************** !>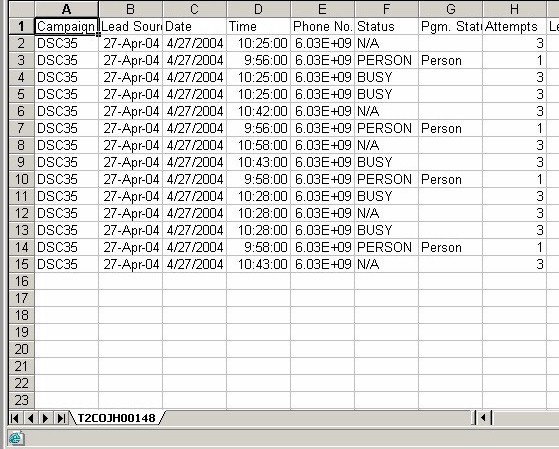 <! ************** End OF CARE Report Display ********************************* !>
---
Download Report Data Report Information
The CARE Download Report Data provides the CARE administrator with a tool to extract information from the CARE logs and output it to a file compatible with other reporting tools.

This allows the administrator to create custom reports and perform special analysis of the CARE data as well as to export information into any other computer system.

The following is a sample of the data that can be extracted using this utility:
Citizen Name - Name of CARE subscriber being called.
Phone Number - Subscriber's phone number.
Type Of Profile - Subscriber's call model (Reassurance, Reminder, Latchkey Child).
Date Of Call - Date of specific CARE call.
Time Of Call - Time of specific CARE call.
Number Of Calls - Number of call attempts.
Call Disposition - Disposition of call (i.e. answer machine, call answered, busy signal...).
Call Resolution - Final resolution of call (i.e. citizen OK, CARE alert...)
more...
---
CARE Information
Contact DSC to learn more about our CARE call reassurance services and phone systems.


---
CARE Management Reports
---