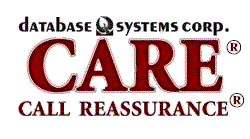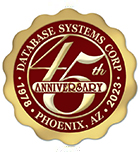 CARE (Call Reassurance)
Frequently Asked Questions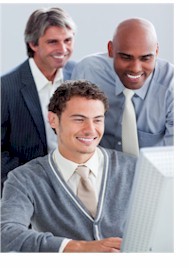 The CARE senior calling program is designed and developed by Database Systems Corp. This programs checks on the well being of senior citizens who live alone.

CARE systems are currently installed in city police departments and county sheriff's offices throughout the country. Senior service groups have likewise purchased CARE systems to assist their patrons.

DSC also provides a direct CARE subscription service for family and friends to enroll senior citizens using an online management service.

To register, fill out information on our website that describes the profile of the senior to be called as well as the contacts required to provide proper notification if the senior does not respond to the calls.



---
Purchasing A CARE System
For community organizations such as sheriff's offices and police departments, DSC has prepared a list of commonly asked questions regarding the purchase of a CARE system.
CARE Subscriber Information
Here are a few of the most common questions asked by family and friends when enrolling a senior citizen into our calling program.
General CARE Questions
The following are a few general questions about CARE and Database Systems Corp. (DSC).
---
Purchasing A CARE System
What is a CARE phone system?
The CARE telephone reassurance phone system is a Windows based computer system employing an Intel processor along with a Dialogic telephony board.

There are two CARE phone systems available from DSC, Basic CARE and PRO CARE system. The Basic Care system is limited to the call reassurance program, it can be upgraded in the future if your community service needs to expand or if you elect to use this system for emergency broadcasting.
Is DSC affiliated in any way with the old RUOK® systems?
No. Database Systems Corp. has no affiliation with the old RUOK® system from Northland Innovations. DSC developed CARE as result of a contract with a prior RUOK® client who was unhappy with the old RUOK® features and the lack of support they received for this product.

DSC developed a totally new product based upon a Windows PC platform and Dialogic telephony boards, integrated with DSC's existing telecommunications software and expertise.
What are the differences between CARE and RUOK®
CARE was designed from the very beginning as an enhanced replacement for RUOK®, based upon the known deficiencies that existed with this product.

For a complete list and comparison of features between these two products, please visit the CARE versus RUOK® web page.
Does CARE do more than provide senior telephone reassurance?
Yes. CARE was designed from the beginning to perform more functions than simply checking the well-being of senior citizens. In fact, DSC has developed a series of community services that can be performed using this flexible system. Here are just a few of these functions:
How much does a CARE phone system cost?
CARE phone systems come in several different configurations. The Basic CARE phone system starts at $6495 plus shipping and maintenance. The PRO CARE phone system licenses for $8615 plus maintenance and shipping. For sample contracts, please visit our CARE Contracts web page.
What is the difference between a Basic and PRO CARE system?
DSC provides several models of CARE systems that can meet the needs of virtually any size organization. In most cases, the Basic CARE system is more than adequate for ensuring the well-being of senior citizens. The PRO system adds additional features and functions for organizations wishing to provide more than simple call reassurance.

For a comparison of the features and advantages between these two systems, please refer to the Basic vs. PRO CARE System web page.
Does DSC offer maintenance agreements for CARE systems?
Yes. DSC offers a complete maintenance and customer service agreement which is included in the first years purchase agreement and renewable thereafter.

Included in our maintenance contract are free phone support as well as software error corrections. This service is provided directly by DSC's full-time staff of customer support personnel. Free upgrades to enhancements and new features are also included with this agreement.

Computer hardware maintenance can also be purchased, and this is arranged through the communication and PC board providers.


---
CARE Subscriber Information
What is the CARE senior calling service?
This program is designed to let family and friends set the dates and times when an automatic call is placed to the senior's phone (usually the home phone). The senior citizen is instructed to "Press 1" if everything is OK. If there is no answer (or an answer machine), CARE notifies family and friends by phone and/or email.
How do I get started?
First, you'll need to fill out all of the information on the control page. This includes the phone number to monitor, the weekly schedule for making the calls, and the contacts for the notification procedure. Next, you'll need to fund the account and then turn on the monitoring.
Why must I register by calling from subscriber's phone?
Calling from the subscriber's phone number ensures that the individual enrolling the subscriber has complete access to the subscribers household. This is simply a security measure to ensure that the enrollment is legitimate.
Is my account fully set up?
For the system to begin making calls, the following items need to be taken care of ...
'Phone Number to Monitor' must be set
The 'Notification Procedure' needs at least a 'Primary Phone' entered.
The time zone should be selected and the calling schedule should be completed.
The account needs to be funded. Monitoring must be set from 'turned off' to 'active'.
Anything showing in red will prevent calls from starting.
What is the 'Phone Number to monitor'?
The 'Phone Number to Monitor' is the phone number you would like us to call to check on the senior. It is most likely the senior's home phone number. To set or change this number, you will need to call into our toll-free number provided on the 'Phone Number to Monitor' page and enter a 6 digit code unique to your account (for security purposes).
How do I set the call schedule?
First, select "Call" or "Off Day" for each day of the week. Next, click the 'hour' and 'minute' for each calling day. The selected times will be highlighted in blue. Click the "Save Changes" button when you've finished setting the schedule. Reveiw the 'Calling Schedule' section of the main control page to confirm the schedule is set as you wanted.
How many times will the system call the Senior?
If the first call cannot go through, or the senior does not press '1' to indicate he or she is OK, then the system will make 2 more calls before the notification procedure begins. If the senior presses '3', the notification procedure will begin immediately.
What will the senior hear when answering the call?
After the senior answers the phone and says "Hello", the following greeting sample will play ... "Hi! This is your daily checkup call! If everything is ok, press 1. If you need help, press 3."

This messages can be personalized to include your voice and greeting message, with special instructions (if any) for the senior.

The senior will then have to press '1', and the system will tell them "Thank you, good bye." If the senior presses '3', we will let them know we'll be calling you and also instruct them to dial 9-1-1 in case of a serious emergency.
How many times will the system call a Contact?
If the system cannot reach the senior after 3 calls, or the senior presses '3', the notification procedure will send out emails and call the 'Primary Phone' immediately. If the 'Primary Phone' is not answered, or the person answering does not press '1' to acknowledge the call, the 'Backup Phone' will be called. The system will then alternate between calling the 'Primary Phone' and the 'Backup Phone' for up to 1 hour until the notification call is acknowledged.
How much does this service cost?
You can choose from several different payment plans. The longer the service is requested, the lower the monthly rate. Here are our current rates: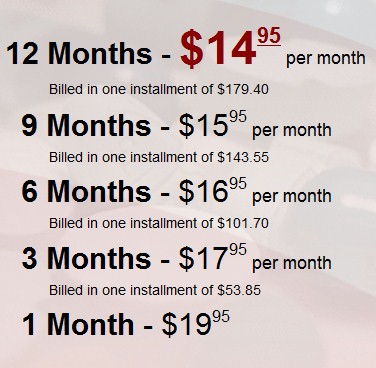 ---
General CARE Questions
How long has DSC been providing CARE solutions?
Database Systems Corp. has been providing CARE solutions since 2004, although DSC has been in business since 1978. During this short period of time, DSC has installed CARE systems in over 22 states as well as providing CARE subscriber services to clients throughout the U.S.
Does DSC offer partnership agreements for third parties?
Database Systems Corp. offers a number of different business opportunities to both individuals as well as organizations who wish to provide telephone reassurance services to their members. These agreements range from simple sales agent finder fees through the purchase of a CARE system to provide subscription services. To obtain more detailed information about these agreements, visit the CARE partnerships web page.
Does DSC accept Credit Card Payments?
Yes, DSC accepts Master Charge and Visa as a payment method. For system sales, DSC requires 80% down and 20% due upon installation. DSC can also invoice your organization (upon approved credit) and accept corporate or personal checks as a payment method.


---
Contact Information
Contact DSC to learn more about our CARE telephone reassurance phone systems.


---
"Are You OK?"® and RUOK® are registered names of Bruce L Johnson (Individual). For a comparison with our CARE system, please visit our RUOK® vs CARE web page.