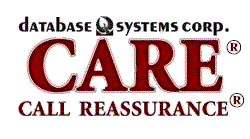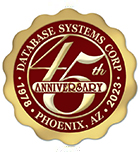 Home Alone Children Calling Program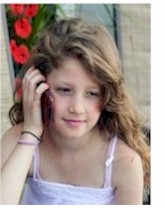 Database Systems Corp. (DSC) provides automatic call processing systems and technology including phone systems that broadcast voice messages to community members. This technology is ideally suited for community service applications such as calling home alone children to ensure they are OK.

DSC provides a complete phone system and software solution called CARE (Call Reassurance) that calls seniors or children left alone at home (sometimes called latch key kids).

CARE systems are generally installed and managed by community organizations such as police departments or county sheriff's offices, but can be managed by volunteer groups, school districts, or other community service organizations.

Contact DSC to learn more about our call reassurance systems and services for calling homealone kids. For useful information about latchkey children published by a community service organization, please visit the Latchkey Children Guidelines web page.
Individual Latchkey Child Signup
DSC provides an easy and secure sign-up procedure (For a quick overview, please visit the registration information web page). Everything can be done using our Latchkey Kids website.
Online Enrollment - Sign-up online using our secure website.
Child's Profile - Specify your child's profile (window of time to make calls to your child).
Name Contacts - Identify who we need to contact if we can't reach your child.
Secure Payment - Choose one of several enrollment and payment options and pay online using Visa or MasterCard.
DSC provides online and phone management of your account. This lets you view a history of the calls. You can also manage the dates and times for these calls including vacation days.

Plus our service is performed automatically - there are no operators involved so we can ensure your child's privacy.
Create An eCARE™ Community Account
eCARE™ is an online service developed by DSC for community organizations or groups that wish to provide CARE services to their members. By creating an eCARE account, you can add one or more members to this account and manage individual schedules and call information as if you had your own CARE phone system. eCARE accounts are designed for groups who do not wish to purchase and maintain computers or lease phone lines. DSC does all of that for you.

You can create and manage a community organization eCARE account for free using our online registration process. With this account, you can enroll children and other community members using various different profiles including home alone children calls. Individual members of this community receive special discounts when enrolled through a single eCARE account.

Click on the Create eCARE™ Account link below.

Enter your organization's name, a valid email address along with your own password, and we will establish your eCARE account. eCARE can now be used as your primary calling program for seniors in your community or can be a backup to any other system that is currently making these calls. eCARE is a pay-as-you-go service and you only pay for the calls that we make.
---
Telephone Reassurance Phone Systems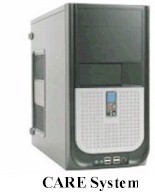 The CARE (Call Reassurance) phone system is a state-of-the-art phone system that performs telephone reassurance calls within a community. DSC is a leading provider of community calling programs. These programs assist the elderly who are living alone as well as single parents or 2 working parents who need to ensure their children are OK when they return from school.

Homealone children and homebound seniors are called on a regular basis to ensure their well-being. If the CARE subscriber does not answer the call, the CARE phone system automatically generates an emergency call to the parents, family or friends as well as notification to the CARE phone center. The CARE program is updated to ensure a follow-up is performed and that the senior or child is truly OK.


CARE Phone System Operation
Typically, our CARE home alone children monitoring system works in the following manner:
Police or Sheriff's office acquires a CARE phone system.
Community organizations assist in promoting this service (usually free).
Parent(s) enroll their child by contacting the CARE community organization.
A home phone number to call is provided.
Specific calling time (or range) is selected by the parent.
Emergency contact phone numbers / emails are provided.
Days of the week are selected for calls.
Once a child is enrolled in the program, the CARE system automatically initiates the calling process:
CARE phone system places calls per the subscriber's profile.
If the call is not answered, CARE redials a designated number of attempts.
CARE may require a positive acknowledgement by phone key.
If there is no answer, CARE automatically sends messages to multiple contacts.
An alert is sent to the CARE phone center.
Parents and community coordinate communications based upon guidelines.
Extensive call reports are available giving status of these calls.
CARE Information
Contact DSC to learn more about our CARE homealone child calling service and phone systems.