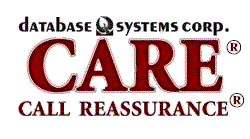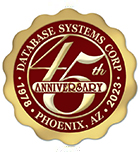 Latchkey Children Guidelines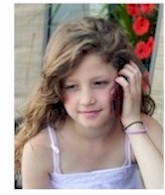 Database Systems Corp. (DSC) provides automatic call processing systems and technology including phone systems that broadcast voice messages to community members. This technology is ideally suited for community service applications.

DSC provides a complete phone system and software solution called CARE (Call Reassurance) that calls seniors or children left alone at home (sometimes called latchkey children).

The following article is published by the Arlington, VA Police Department and contains information for parents who have children left at home alone, particularly after school, before the parents return from work.

Contact DSC to learn more about our CARE latchkey children services and phone systems. To obtain information about age limits of latchkey children for your state, visit the latchkey kids age restrictions.


---
Latchkey Children: Young Children at Home Alone
Latchkey Children. It's a term that's often used to describe who must stay at home alone taking care of themselves for some part of the day. Usually, they're the children of working parents. Always, they're the parents' worry.

Experts estimate that from 5 to 12 million children between the ages of 5 and 13 are at home alone for some period of time every day. In many cases, their parents either cannot afford child care, or none is available.

Children in self-care are about three times more likely then those supervised by adults to be involved in accidents, engage in delinquent behavior, or be victimized. And while no parents can be with their children all hours of every day, those who must leave their children at home alone on a regular basis are gravely concerned about how well the children can cope, both with routine activities and potentially dangerous situations.

Some children enjoy caring for themselves and happily accept the added responsibilities. Other occasionally are lonely, bored, and scared. For all of them, however, the self-care experience is an opportunity for parents to discuss all aspects of safety and crime prevention, as well as build their children's self-esteem, confidence, and competence. Moreover, studies show that a close relationship with parents decreases or moderates any negative effects of self-care.
Promoting Self-Care Skills
Parents should focus on setting rules and limits, increasing levels of responsibility, and communicating basic safety information. If children understand why they must be left alone and what they may and may not do, their risk of injury and victimization — and their parents' worries — will be greatly decreased.
Exploring Community Resources
In addition to working with their children on the "latchkey" situation, parents can explore the resources available in their communities and try to expand the options. For example:
Many voluntary groups run a "Phone Friend" program in their communities. This is a "warm line" that latchkey children can call if they're scared or lonely. It is not meant to replace regular contact with a parent or other trusted adult, but it could be a valuable resource, particularly for those parents whose jobs don't allow unlimited access to a telephone.
There may be a block parent program or other types of safety programs operating in your community. Check with your parent-teacher group or law enforcement agency. If there is such a program, be sure your children know the locations of the Safe Houses along their regular routes to and from school, and walk those routes with them to be sure they're safe. Point out areas such as alleys, deserted buildings or abandoned houses that should be avoided.
There may be "extended day" programs in your local school or sponsored by recreation departments, churches, or neighborhood organizations such as the Boys Clubs. Or you may be able to start one, with the help of other concerned parents. It is always a good idea to check with your children's school about their policies concerning absences and release of your children to anyone but you. Be sure the school will not accept phone calls stating that children will be picked up by someone other than their parents, and that the school will notify you if your child is not in class. Find out if there is a "Parent Alert" or "Callback" program or contact a local volunteer group — the American Association of Retired Persons or the PTA are examples — about starting one. This kind of program uses volunteers to call parents (even on their jobs) if their children are not in school.
Following Household Routines
If your children are to be in charge of themselves at home, discuss the routines they are to follow — household chores, pets to tend, homework, family policies on visiting friends or having friends visit them, and what to do when the telephone or doorbell rings. Also, if you are not going to be coming home at your regular time, let your children know!

Teach Your Children:
To memorize their name and address, including city and state.
To memorize their phone number, including area code.
To use both pushbutton and dial telephones to make emergency, local, and long distance calls and to reach the operator.
To check in with you or a neighbor immediately after arriving home.
To never go into your home if a door is ajar or a window is broken.
How to work your home's door and window locks and to lock them when they are at home alone.
How to answer the doorbell and telephone when they're home alone.
Not to go into anyone else's home without your permission.
To avoid walking or playing alone.
That a stranger is someone neither you nor they know well.
That if they feel they're being followed, either on foot or by a car, to run to the nearest public place, neighbor, or "Safe House"
To tell you if anyone asks them to keep a secret, offers them gifts or money, or asks to take their picture.
To always tell you if something happened while they were away from you that made them feel uncomfortable in any way.


This information provided by the Arlington Virginia Police Department.
---
Individual Latchkey Child Signup
DSC provides an easy and secure sign-up procedure (For a quick overview, please visit the registration information web page). Everything can be done using our Latchkey Kids website.
Online Enrollment - Sign-up online using our secure website.
Child's Profile - Specify your child's profile (window of time to make calls to your child).
Name Contacts - Identify who we need to contact if we can't reach your child.
Secure Payment - Choose one of several enrollment and payment options and pay online using Visa or MasterCard.
DSC provides online and phone management of your account. This lets you view a history of the calls. You can also manage the dates and times for these calls including vacation days.

Plus our service is performed automatically - there are no operators involved so we can ensure your child's privacy.
Create An eCARE™ Community Account
eCARE™ is an online service developed by DSC for community organizations or groups that wish to provide CARE services to their members. By creating an eCARE account, you can add one or more members to this account and manage individual schedules and call information as if you had your own CARE phone system. eCARE accounts are designed for groups who do not wish to purchase and maintain computers or lease phone lines. DSC does all of that for you.

You can create and manage a community organization eCARE account for free using our online registration process. With this account, you can enroll children and other community members using various different profiles including home alone children calls. Individual members of this community receive special discounts when enrolled through a single eCARE account.

Click on the Create eCARE™ Account link below.

Enter your organization's name, a valid email address along with your own password, and we will establish your eCARE account. eCARE can now be used as your primary calling program for seniors in your community or can be a backup to any other system that is currently making these calls. eCARE is a pay-as-you-go service and you only pay for the calls that we make.
---
Articles About Call Reassurance
CARE Program Demonstration
Our CARE phone reassurance program for latch key children can be managed online. The following is an example of how to use our CARE telephone Reassurance system.




This demonstration shows how a CARE latchkey child is added to our system for calling and how a CARE system administrator can monitor the ongoing operation of our phone reassurance system.

To view this demonstration, click the graphic above.
CARE Information
Contact DSC to learn more about our CARE latch key child services and phone systems.



CARE Information
I'm OK Today
CARE Volunteers
Telecare Services