Voice Broadcasting
Call Community and Staff Members

Non Emergency Message Broadcasting Solutions
Besides offering call reassurance and RUOK® Replacement programs, Database Systems Corp. (DSC) is a recognized leader in providing automated calling services and phone systems.

DSC provides call center and voice broadcast outsourcing at our managed call centers using our state-of-the-art technology.
What Is Voice Broadcasting?
"Voice broadcasting is a mass communication technique that broadcasts pre-recorded phone messages to hundreds or thousands of call recipients at once. This technology has both commercial and community applications."
Our voice broadcast outsourcing services can be managed directly using our secure website. For an online tour of this website, visit our voice broadcasting demonstration webpage.

Phone lists and voice recordings can be downloaded via the web to our call center and your phone campaign can be started online as well. For emergency voice broadcasting, we even provide an 800 number to call to initiate an emergency broadcast to your employees or community.

Organizations looking to get a message out to a large number of people in a short amount of time can benefit significantly from this service. This mass communication technique is very effective for contacting community organizations, volunteers, homeowners associations, clubs, schools, and churches.

Contact DSC to learn more about our voice broadcasting and call reassurance phone systems. If your organization needs to send a large volume of phone messages to your community, consider community alert services that we provide from our secure call center.
How To Use Our Voice Broadcasting Service
Using our voice broadcast phone service is easy and secure. Once you've signed up for our service, here's all you need to do.
Create and save one or more list(s) of people to call.
Record your phone message(s) (either offline or using our 800 number).
Push the "Start" voice broadcast button.
If there is an emergency and you need to get a phone message out quickly, DSC will provide you with an 800 number to call and initiate an emergency voice broadcast.


---
Pikes Peak Library District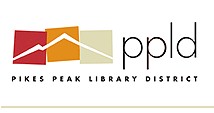 "Sixteen years ago, the Pikes Peak Library District opened the Rockrimmon Branch Library to serve residents of northwestern Colorado Springs. In the decade and a half since, while the population of the community has expanded by more than 150,000, the District has maintained its system of 11 libraries and provided nationally recognized programs and services to its patrons." - ppld.org

The Pikes Peak Library District utilizes voice broadcasting services at the Database Systems Corp. call center. During the recent election, PPLD broadcast political messages relating to the district, specifically GOTV (Get Out The Vote) phone messages.
---
Call Us Today
Contact DSC to learn more about our emergency notification systems and telephone reassurance phone systems.