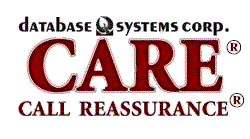 CARE Automated Reminder Feature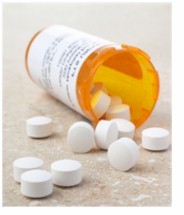 Database Systems Corp. (DSC) is a leading provider of computer telephony software and phone technology including telephone reassurance phone systems that contact homebound residents to ensure their well-being.

CARE (Call Reassurance) contacts latchkey children and seniors ensuring they are OK when they are alone at home.

But CARE can do more than check on the well-being of residents. Employing our advanced calling technology, we can deliver phone messages such as medication reminders for elderly and homebound patients. A recorded message can be delivered to either answering machines or to individuals reminding subscribers to take their prescription medication.

Call reminders can be customized for each senior including special instructions. Custom information for each patient (such as name, medication type, prescription dosage, number of times per day, etc.) can be included in these medication alarm messages. Medicine reminder calls can be both prescription refill reminders as well as prescription reminders for seniors to take their medicines.

Contact DSC to learn more about our CARE phone systems that include medication reminders for senior citizens.
Register Online For Medication Reminder Services
DSC now provides an online signup for individuals who wish to receive medication reminder calls. Use this form to obtain information about our services with no obligation until you select a payment option.

Subscribers can manage individual reminder calls by setting the dates and times for these reminder calls. Special contacts can be designated if the subscriber does not acknowledge or respond to the calls.

To register online, click on the the Medication Reminder image or button on the right.


---
Medication Reminders - Medalerts

"MedAlerts uses advanced technology to call subscribers when it is time to take their medication. The state-of-the art telecommunications platform will generate an automated call to your phone when it is time to take your medication."

MedAlerts is an organization that uses our voice broadcasting and call reminder services to automatically call subscribers and remind them to take their pills and as a medication reminder as prescribed by their physician. Through our reminder service, clients are also notified to refill their prescriptions utilizing a customized message and method designed for each customer.
---
Other Phone Reminder Applications
Here are just a few of the other reminder applications available using our automated messaging systems.
Subscription Renewals
Medication Reminders
Petitions and Citizen Polling
Event Reminder Service
Special Offers & Incentives
Appointment Reminders
Membership Renewals
Warrantee Renewals
Patient Reminders
Consumer Information
Customer Satisfaction Surveys
Company Event Reminders
Customer Service
Order Pickup Reminders
Contact DSC to learn more about our CARE telephone reassurance phone systems.