Community Alert Service
Emergency Broadcasting Phone Services

Community Alert Phone Services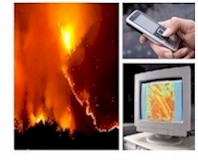 Besides offering automatic telephone reassurance and RUOK® Replacement systems, Database Systems Corp. (DSC) is recognized as a leader in providing automated computer phone services.

DSC maintains a secure call center with redundant and backup resources where it manages automated calling campaigns for a diverse group of organizations and community groups.

This center is used to deliver both community alerts and emergency notifications. A few of the organizations using our services at this call center include:
Microsoft Corporation
U.S. Postal Service
L.A. Community College Network
Bayer Corporation
Medtronic
Our call center currently maintains hundreds of phone lines and multiple community alert systems capable of delivering over 30,000 calls per hour. The actual number of calls that can be delivered, however, may be limited by the capacity of the local phone service provider.

Residents can be provided disaster alerts and notified of travel restrictions and warnings, given the nearest shelter locations, or provided specific safety instructions. Warning alerts can be delivered to specific neighborhoods or communities in the event of a chemical spill or pending hurricanes or tropical storms.
Online Registration
Our online registration for emergency notification service lets you submit your school's information using a convenient registration form. Information includes your school's name, address, billing and contact information. DSC also provides pricing information as well as our online contract including terms and conditions. Here are the benefits of signing up online:
Setup fee is waived (saving typically $250 or more)
Reduced monthly fee (saving as much as $15 / month)
Faster signup and activation
NOTE:
Submitting this online registration does not obligate you to this service. DSC provides an agreement online that must first be signed and submitted by fax or mail. This agreement contains current pricing and terms of use. Only after you mail this agreement and remit a deposit is your account activated.
Sign-Up Today and Save!
Once you are ready to signup for our service, simply click on the button below:




This offer is only valid for non-profit organizations such as schools and educational institutions. Typical setup charge of $250 is waived with online registration. The cost to maintain the service is reduced from $50 to $35 per month (includes 24x7 emergency and 800 phone activation). Standard usage rates apply when messages are actually delivered. Contracts are month-to-month with 30 day cancellation. Usage fees are typically $.15 per number which includes 3 attempts for calls anywhere in the continental limits of the US. For calls outside this region, please refer to our online contract. (Volume discounts begin at 1,000 or more messages sent in the month.)

Contact DSC for a free analysis and quote and to learn more about our emergency alert phone services.


---
U.S. Post Office

The United States Postal Service® is an independent establishment of the Executive Branch of the United States Government. It operates in a businesslike way. Today, the Postal Service™ delivers hundreds of millions of messages each day to more than 141 million homes and businesses.

The U.S. Post Offices in Columbus Ohio utilizes our emergency broadcasting phone services to contact postal employees in the event of an emergency. Emergency phone messages are sent to employees notifying them of a facility shutdown or other emergency situation. Messages also are sent informing employees to contact their emergency center 800 number for specific information and instructions.
---
Activating Community Broadcasts
Our community alert service is easy to manage and can be activated in many ways. We provide an internet login, with the online ability to maintain your broadcast messages and call lists. Calls can also be initiated by phone using touchtone responses. Finally, automatic phone messages can be initiated and delivered from your own computer or website using Voice XML technology.


Online Emergency Management

Our online emergency broadcast service is easy to manage through our secure website. You must first gather and organize community call lists and manage them in a fashion that best fits the type of anticipated emergency or disaster notification that your community may require. These lists can be stored at our data center and can be modified online as often as you feel is necessary.

Next you can save pre-recorded messages on our data center using our online web services. Or when a disaster occurs, you can simply record your phone message offline or use our toll free phone service to record your phone message.

Finally, you can initiate this emergency broadcast online by pushing the "Start Broadcast" button.
Phone Activated Community Alerts

You can also intiate community alerts using an automated phone answering service which uses our IVR technology. DSC maintains an 800 number that our clients use to manage emergency and non-emergency voice broadcasting. This 800 number call is answered by the same phone systems that perform the emergency broadcasting.

Our emergency notification service delivers messages to individuals or answering machines and can even allow the call recipient to make touchphone selections to contact an emergency response center.
Computer Activated Community Alerts

Our Emergency Notification Systems also support computer and web connectivity using Voice XML technology.

Community alerts can be initiated from your website or computer by automatically sending our call center phone system a message containing a list of one or more phone numbers and a message to be sent to these individuals.

The emergency message that is delivered to your community can be either a text message (which is automatically converted to voice) or a voice file.


---
Call Us Today
Contact DSC to learn more about our emergency notification systems and telephone reassurance phone systems.