Telephone Reassurance
Volunteer Organizations and Senior Center Services

Telephone Reassurance Community Volunteers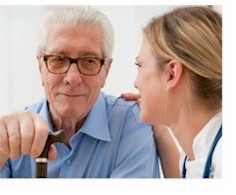 CARE (Call Reassurance) is an automated calling program from Database Systems Corp. (DSC) that contacts home alone seniors on a daily basis to check their well-being.

CARE systems are often installed at community service organizations as well as law enforcement offices and fire departments.

Seniors are enrolled in CARE programs through the efforts of community volunteer groups and public safety organizations.

Because of the wide acceptance of telephone reassurance programs across the country, senior volunteer groups have played an important role in managing this service. Their work has affected countless lives within the senior citizen community.

For a comprehensive list of community volunteers, visit our telephone reassurance resources web page.

Contact DSC for a free analysis and quote and to learn more about our CARE telephone reassurance phone systems.


---
The Oxford Park Commission and R.S.V.P.

"RSVP volunteers provide hundreds of community services, ranging from tutoring children, museums, Meals-On-Wheels, nursing homes, income tax assistance, transportation, Triad (seniors and law enforcement working together) and many more stations." - www.oxfordparkcommission.com

The Oxford Park Commission and R.S.V.P. use our CARE (Call Reassurance) phone system to provide its senior citizens with a telephone reassurance service. Citizens can be called daily to ensure their well-being.
---
Telephone Reassurance Volunteer Organizations
The following organizations provide telephone reassurance programs through volunteer groups and community organizations. Some of these volunteer organizations use computer automation to perform the calling process while others use volunteers who call the seniors enrolled in their programs.
United Way 2-1-1 Programs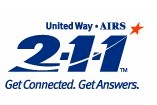 "2-1-1 is an easy to remember telephone number that, where available, connects people with important community services and volunteer opportunities. The implementation of 2-1-1 is being spearheaded by United Ways and comprehensive and specialized information and referral agencies in states and local communities. By February 2007, 2-1-1 will be serving approximately 196 million Americans – over 65% of the U.S. population."

Telephone reassurance programs are included in the services recommended to senior citizens under the 2-1-1 initiative.
Faith In Action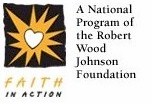 "The Faith in Action program was founded on the ideal of community volunteerism of neighbors helping neighbors. With more Americans living longer lives, many face the challenge of helping a family member, neighbor or friend who suffers from arthritis, diabetes, cancer, Alzheimer's, HIV/AIDS, or other long-term health conditions."

These efforts resulted in the creation of hundreds of interfaith volunteer caregiving programs across the country. The national program office offers Faith in Action programs support and advice on developing successful and sustainable caregiving programs that serve communities on an ongoing basis.

Many of the Faith in Action caregiving programs include telephone reassurance calls provided to seniors within the community.
National Association of Area Agency on Aging

"Whether you are an older adult yourself, or a caregiver concerned about the well-being and independence of an older adult, Area Agencies on Aging (AAAs) are ready to help.

AAAs in communities across the country plan, coordinate and offer services that help older adults remain in their home - if that is their preference - aided by services such as Meals-on-Wheels, homemaker assistance and whatever else it may take to make independent living a viable option."

AAAs were established under the Older Americans Act (OAA) in 1973 to respond to the needs of Americans aged 60 and over in every local community.

One of the key programs offered by AAA volunteer organizations is telephone reassurance. This program involves the regular, pre-scheduled calls to homebound older adults to reduce isolation and provide a routine safety check.
Senior Corp. R.S.V.P.

"Senior Corps is a program of the Corporation for National and Community Service, an independent federal agency created to connect Americans of all ages and backgrounds with opportunities to give back to their communities and their nation."

- www.seniorcorps.org

RSVP (Retired Senior and Volunteer Program) connects volunteers age 55 and over with service opportunities in their communities that match their skills and availability.

One of the many programs offered by RSVP is its telephone reassurance calling program where RSVP volunteers contact seniors in their communities on a regular basis to ensure their well-being.
Call Us Today
Contact DSC to learn more about our CARE telephone reassurance phone systems.



CARE Information
Elder Care
Telecare Services