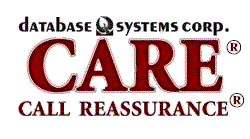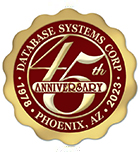 Telecare Providers
Phone Reassurance Providers and Funding Sources
State Of Massachusetts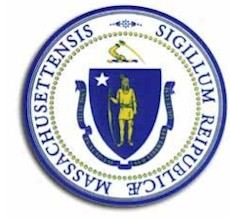 The following is a list of automated and volunteer based programs that we found in the state of Massachusetts. Also, we have listed Massachusetts private organizations or state agencies that provide grants and funding for community programs.

DSC provides a Telephone Reassurance phone system that automatically calls elderly residents ensuring their well-being, allowing them to remain in their homes longer (Aging In Place).

There are many communities that provide telephone reassurance programs (both volunteer based or automatic calling programs).

Contact DSC to learn more about our automated phone systems. DSC welcomes the opportunity to discuss our telephone reassurance program and services. Also, if you are a Massachusetts based community and/or organization that provides a Telephone Reassurance program and would like to be listed here (its free!), please contact us.

If your community does not already have a Telephone Reassurance program, DSC offers individuals the ability to subscribe to our call reassurance program. You can register online for free and DSC offers a limited trial period for only $5. There is no obligation to pay until you activate your account. To register online, click on the image or button to the right.

Our online enrollment is easy to use and manage, and it provides the senior with flexible calling schedules, custom messages and greetings, as well as multiple emergency contacts in the event of no response by the subscriber.


---
Massachusetts Automated Phone Reassurance Providers
The following organizations provide Telecare programs for the elderly within their Massachusetts communities. These programs are both automated or volunteer based community services.
Amherst Police Station - Amherst, Massachusetts
Town Of Arlington Council On Aging - Arlington, Massachusetts
Ashland Police Department - Ashland, Massachusetts
Auburn Police Department - City of Auburn, Massachusetts
Belmont Police Department - Belmont, Massachusetts
Braintree Police Department - Braintree, Massachusetts
Bristol County Sheriff's Department - New Bedford, Massachusetts
Brookline Council on Aging - Brookline, Massachusetts
Brockton Police Department - Brockton, Massachusetts
Carlisle Police Department - Carlisle, Massachusetts
Charlton Police Department - Charlton, Massachusetts
Danvers Police Department - Danvers, Massachusetts
Dukes County Sheriff's Office - Edgartown, Massachusetts
Easthampton Police Department - Easthampton, Massachusetts
Franklin Senior Center - Franklin, Massachusetts
Hanson Police Department - Hanson, Massachusetts
Holden Police Department - Town of Holden, Massachusetts
Hopkinton Police Department - Hopkinton, Massachusetts
Hudson Police Department - Hudson, Massachusetts
Lakeville Police Department - Lakeville, Massachusetts
Leicester Police Department - Leicester, Massachusetts
Medway Senior Center - Medway, Massachusetts
Middleborough Police Department - Middleborough, Massachusetts
Nahant Police Department - Nahant, Massachusetts
Norfolk County Sheriff's Office - Dedham, Massachusetts
Northborough Police Department - Northborough, Massachusetts
Palmer Police Department - Palmer, Massachusetts
Plymouth County Sheriff - Plymouth, Massachusetts
Princeton Police Department - Princeton, Massachusetts
Quincy Department of Elder Services - City of Quincy, Massachusetts
Salem Police Department - Salem, Massachusetts
Salisbury Police Department - Salisbury, Massachusetts
Sharon Police Department - Sharon, Massachusetts
Seekonk Police Department - Seekonk, Massachusetts
Shrewsbury Council On Aging - Shrewsbury, Massachusetts
Somerville Police Department - Somerville, Massachusetts
Southampton Police Department - Southampton, Massachusetts
Upton Police Department - Upton, Massachusetts
Uxbridge Council On Aging - Uxbridge, Massachusetts
Westminster Police Department - Westminster, Massachusetts
---
State Of Massachusetts "Potential" Funding Resources
The following private and public groups are potential providers of funding for phone reassurance programs in Massachusetts communities. To obtain current information about specific Massachusetts agencies and foundations that provide funding for telephone reassurance programs, please contact the respective grant provider listed below..

Note: DSC obtained the following names of foundations from public records. There is no assurance that these foundations provide funding for your specific telephone reassurance program or community notification system. This information is provided to help you research funding for your project using community grants.


---
Amelia Peabody Foundation
The Community Foundation of Cape Cod
Carl and Ruth Shapiro Family Foundation
George F. and Sybil H. Fuller Foundation
The Oak Foundation U.S.A.
The TJX Foundation, Inc.
The Koha Family Foundation
The Shillman Foundation
The Highland Street Connection
Merck Family Fund
The William F. Connell Charitable Trust
The Henry P. Kendall Foundation
The George I. Alden Trust S
tephen Phillips Memorial Charitable Trust
Berkshire Taconic Community Foundation
The Textron Charitable Trust
L. G. Balfour Foundation
Cele H. and William B. Rubin Family Fund, Inc.
The Flatley Foundation
Chestnut Hill Charitable Foundation, Inc.
Boston Foundation, Inc.
The Melville Charitable Trust
Barr Foundation
The Hyams Foundation, Inc.
FleetBoston Financial Foundation
Community Foundation of Western Massachusetts
Edward C. Johnson Fund
The Stoddard Charitable Trust
Fidelity Foundation
Vinik Family Foundation
The John Merck Fund
The Fannie Cox Foundation
State Street Foundation
Yawkey Foundation II
Stratford Foundation
Irene E. and George A. Davis Foundation
V. Kann Rasmussen Foundation
Greater Worcester Community Foundation, Inc.
Amelia Peabody Charitable Fund
The Ellison Foundation

---


Contact DSC to learn more about our CARE (Call Reassurance) telephone reassurance program and RUOK® replacement system.

"Are You OK?"® and RUOK® are registered names of Bruce L Johnson (Individual). For a comparison with our CARE system, please visit our RUOK® vs CARE web page.