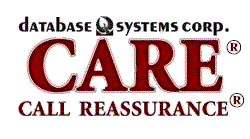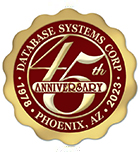 Telecare Providers
Phone Reassurance Providers and Funding Sources
State Of New York
The following is a list of New York private organizations or state agencies that provide grants and funding for community programs. Also, we have listed automated and volunteer based programs that we found in the state of New York.

DSC provides a Telephone Reassurance phone system that automatically calls elderly residents ensuring their well-being, allowing them to remain in their homes longer (Aging In Place).

There are many community programs that help seniors including automated programs as well as those managed by telephone reassurance community volunteers.

Contact DSC to learn more about our automated phone systems. DSC welcomes the opportunity to discuss our telephone reassurance program and services. Also, if you are a New York based community and/or organization that provides a Telephone Reassurance program and would like to be listed here (its free!), please contact us.

If your community does not already have a Telephone Reassurance program, DSC offers individuals the ability to subscribe to our call reassurance program. You can register online for free and DSC offers a limited trial period for only $5. There is no obligation to pay until you activate your account. To register online, click on the image or button to the right.

Our online enrollment is easy to use and manage, and it provides the senior with flexible calling schedules, custom messages and greetings, as well as multiple emergency contacts in the event of no response by the subscriber.


---
New York Automated Phone Reassurance Providers
The following organizations provide Telecare programs for the elderly within their New York communities. These programs are both automated or volunteer based community services.
The City of Canandaigua Police Department - Canandaigua, New York
Cattaraugus County Sheriff's Department - Little Valley, New York
Chautauqua County Sheriff's Office - Mayville, New York
Columbia County Sheriff's Office - Hudson, New York
East Hampton Town Police - East Hampton Town, New York
Jefferson County Elder Abuse Task Force - Waterton, New York
Lewiston Police Department - The Town of Lewiston, New York
Massena Police Department - Village Of Massena, New York
Monroe Police Department - City Of Monroe, New York
Town Of Ossining - Ossining, New York
Otsego County Sheriff's Office - Cooperstown, New York
Pound Ridge Police Department - Town of Pound Ridge, New York
Port Washington Police District - Port Washington, New York
Putnam Valley Sheriff's Department - Carmel, New York
Town Of Rye - Rye, New York
Scarsdale Police Department - Scarsdale, New York
Tioga County Sheriff's Office - Owego, New York
Washingtonville Police Department - Washingtonville, New York
---
State Of New York "Potential" Funding Resources
The following private and public groups are potential providers of funding for phone reassurance programs in New York communities. To obtain current information about specific New York agencies and foundations that provide funding for telephone reassurance programs, please contact the respective grant provider listed below..

Note: DSC obtained the following names of foundations from public records. There is no assurance that these foundations provide funding for your specific telephone reassurance program or community notification system. This information is provided to help you research funding for your project using community grants.


---
* Corporation for National and Community Service
* New York State Office for the Aging
* United Way of the Southern Tier
* Steuben County
* Wayland Community Chest
* American Red Cross
The Clark Foundation
AT&T Foundation
The Commonwealth Fund
Horace W. Goldsmith Foundation
The Peter Jay Sharp Foundation
Avon Foundation, Inc.
John M. Olin Foundation, Inc.
The Atlantic Foundation of New York
Tisch Foundation, Inc.
The Henry Luce Foundation, Inc.
KH Foundation
Surdna Foundation, Inc.
The PepsiCo Foundation, Inc.
The Edna McConnell Clark Foundation
Millstein Family Foundation, Inc.
The Pfizer Foundation, Inc.
The Weill Family Foundation
The John A. Hartford Foundation, Inc.
Monterey Fund, Inc.
The Wallace Foundation
Beatrice P. Delany Charitable Trust
Soros Charitable Foundation
Henry R. Kravis Foundation, Inc.
William Randolph Hearst Foundation
Marty and Dorothy Silverman Foundation
The Ford Foundation
MetLife Foundation
The Andrew W. Mellon Foundation
The AVI CHAI Foundation
The Starr Foundation
Park Foundation, Inc.
The Rockefeller Foundation
Rockefeller Brothers Fund, Inc.
Open Society Institute
Skirball Foundation
The New York Community Trust
Rochester Area Community Foundation
Doris Duke Charitable Foundation
The Bristol-Myers Squibb Foundation, Inc.
The Freeman Foundation
American Express Foundation
Verizon Foundation
Robert W. Wilson Foundation, Inc.
Carnegie Corporation of New York
The Nathan Cummings Foundation
The J.P. Morgan Chase Foundation
Robertson Foundation
Alfred P. Sloan Foundation The Carson Family Charitable Trust
Citigroup Foundation

---


Contact DSC to learn more about our CARE (Call Reassurance) telephone reassurance program and RUOK® replacement system.

"Are You OK?"® and RUOK® are registered names of Bruce L Johnson (Individual). For a comparison with our CARE system, please visit our RUOK® vs CARE web page.