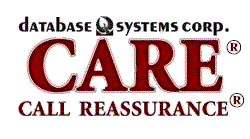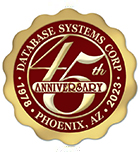 CARE Provider
Oxford Park Commission R.S.V.P.
---
Oxford Park Commission R.S.V.P.
The Oxford Park Commission R.S.V.P. provides a telephone reassurance program for its community and residents. Calls are automatically made to seniors who subscribe to this free service to ensure their well-being. Oxford Park utilizes the CARE (Call Reassurance) program from Database Systems Corp. to provide this service for seniors within its jurisdiction. The information provided on this page came from the website of this provider. To obtain current information about this provider, please visit the website listed below.



Organization: Oxford Park Commission R.S.V.P., Oxford, Mississippi

Type Of Service: FREE - Computerized Phone Calling Service

Website: www.oxfordparkcommission.com/r_s_v_p_.htm

Telephone: (662) 232-2377
Additional Information
"The Retired & Senior Volunteer Program (RSVP) helps people ages 55 and older find service opportunities in their home communities. RSVP participants serve from a few to over forty hours a week in private non-profit organizations. RSVP involves seniors in services that match their personal interests and make use of their skills and lifelong experiences.

RSVP volunteers provide hundreds of community services, ranging from tutoring children, museums, Meals-On-Wheels, nursing homes, income tax assistance, transportation, Triad (seniors and law enforcement working together) and many more stations.

RSVP participants must be at least 55 years of age. Interested applicants should call the Lafayette County RSVP project office. Director will meet with applicants to discuss interests and service opportunities." - www.oxfordparkcommission.com

For further information or to sign up for this service, please contact RSVP here



Retired and Senior Volunteer Program
107 Courthouse Square
Oxford, MS 38655
(662) 232-2377



The Oxford Park Commission R.S.V.P. uses the CARE (Call Reassurance) phone system from Database Systems Corp. to provide its senior citizens with a phone reassurance service. Citizens can be called daily free of charge to ensure their well-being.


---
Emergency Alert Systems and Services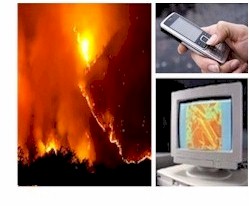 DSC provides community alert services and systems that automatically call residents checking to ensure their well-being. This automatic phone service can re-dial the number several times and if no one answers, an alert message can be provided to a monitoring center informing them that the called individual is not answering this call or the individual requires assistance. These programs are effective and have helped residents who were unable to request assistance when an emergency arises.

Besides providing telephone reassurance service, DSC provides the most comprehensive phone solutions for the emergency notification and alert marketplace today. Whether purchasing your own emergency autodialer or using our emergency notification service, you can rely on us to deliver your alert messages.

"Are You OK?"® and RUOK® are registered names of Bruce L Johnson (Individual). For a comparison with our CARE system, please visit our RUOK® vs CARE web page.