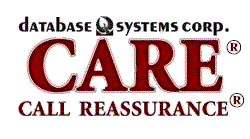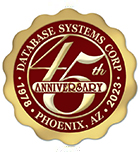 CARE Customer
The Emerald Apartments



Database Systems Corp. (DSC) is a leading provider of call center technology including call reassurance phone systems and service. DSC provides services and systems that automatically call households checking on residents to ensure they are OK. This service can re-dial the number several times and if there is no response, a message can be provided to family members or a monitoring center informing them that a resident is not responding to this call.

Contact DSC to learn more about our telephone reassurance services and phone systems.


---
The Emerald Apartments
The following organization provides a CARE (Call reassurance) program for its community and residents. The information provided on this page came from the website of this provider. To obtain current information about this provider, please visit the website listed below.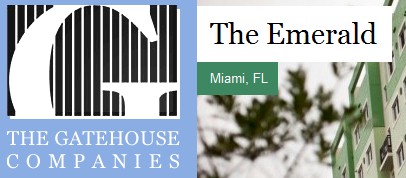 Organization: The Emerald Apartments, Miami, Florida

Type Of Service: FREE - Automated Telephone Reassurance Program

Website: www.gatehousemgt.com

Telephone: 305-754-0053
Additional Information
With over 30 years of experience, The Gatehouse Group of Companies is an industry leader in the development and management of apartment communities throughout the United States and has achieved a reputation of excellence.
The Emerald Apartments is a brand new, affordable apartment community offering a variety of economic choices with its spacious floor plans. The management offices are located on the first floor of the building, along with a beautifully decorated community room, state-of-the-art fitness center and library with computers. The Emerald is conveniently located with public transportation access at its doorstep and a controlled access parking garage.

- www.gatehousemgt.com
The Emerald Apartments has acquired a CARE PRO phone system from Database Systems Corp. to provide its senior citizens with a telephone reassurance service. Citizens can be called daily free of charge to ensure their well-being.
---
Florida Telephone Reassurance Providers

To view other providers of telephone reassurance programs in the state of Florida, visit our webpage entitled Florida Telephone Reassurance Providers. This web page also highlights volunteer service providers as well as potential grant providers in this state.
Contact DSC to learn more about our telephone reassurance services and phone systems.

"Are You OK?"® and RUOK® are registered names of Bruce L Johnson (Individual). For a comparison with our CARE system, please visit our RUOK® vs CARE web page.

CARE Information
RUOK® Replacement
Elder Care
Telecare
Latchkey Children
Elder Abuse
Senior Care
CARE Autodialer
Emergency Notification Systems
Are You OK?® Comparison

Phone Reassurance
Telephone Reassurance
Emergency Notification
Senior Services
Telecare Phone Systems
Call Latchkey Kids
Call Verification Service
Call Elderly
Elderly Home Care
Buddy System
Reassurance Calling Program