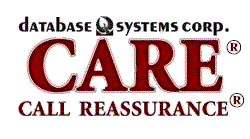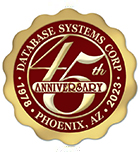 Telecare Providers
Phone Reassurance Providers and Funding Sources
State Of Florida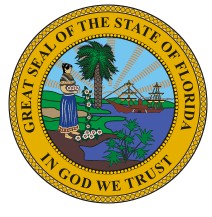 The following is a list of automated and volunteer based programs that we found in the state of Florida. Also, we have listed Florida private organizations or state agencies that provide grants and funding for community programs.

DSC provides a Telephone Reassurance phone system that automatically calls elderly households checking to ensure they are OK. DSC also provides individual calling services for home alone children. To obtain information about this program and age limits of children for your state, visit the Florida latchkey kids age restrictions.

There are many communities that provide telephone reassurance programs (both volunteer based or automatic calling programs).

Contact DSC to learn more about our automated phone systems. DSC welcomes the opportunity to discuss our telephone reassurance program and services. Also, if you are a Florida based community and/or organization that provides a Telephone Reassurance program and would like to be listed here (its free!), please contact us.

If your community does not already have a Telephone Reassurance program, DSC offers individuals the ability to subscribe to our call reassurance program. You can register online for free and DSC offers a limited trial period for only $5. There is no obligation to pay until you activate your account. To register online, click on the image or button to the right.

Our online enrollment is easy to use and manage, and it provides the senior with flexible calling schedules, custom messages and greetings, as well as multiple emergency contacts in the event of no response by the subscriber.


---
Florida Automated Phone Reassurance Providers
The following organizations provide Telecare programs for the elderly within their Florida communities. These programs are both automated or volunteer based community services.
Casselberry Police Department - Casselberry, Florida
Coconut Creek Police Department - Coconut Creek, Florida
Coral Springs Police Department - Community Involvement Unit - Coral Springs, Florida
The City Of Crestview - Crestview, Florida
Deerfield Beach - Broward Sheriff's Office - Deerfield Beach, Florida
The Emerald Apartments - Miami, Florida
Fort Walton Beach Police Department - Fort Walton Beach, Florida
The Gardens of Driftwood - Hollywood, Florida
Hallandale Beach Police Department - Hallandale Beach, Florida
Highlands County Sheriff's Office - Sebring, Florida (863)
Hollywood Police Department - Hollywood, Florida
Indian River Shores Public Safety Department - Florida
Lauderdale Lakes - Broward Sheriff - Lauderdale Lakes, Florida
Lighthouse Point Police Department - City of Lighthouse Point, Florida
Maitland Police Department - Maitland, Florida
City Of Niceville Police Department - Niceville, Florida
Okaloosa County Sheriff's Office - Shalimar, Florida
Pensacola Police Department - Pensacola, Florida
Pompano Beach - Broward Sheriff's Office - Pompano Beach, Florida
Sebastian Police Department - Sebastian, Florida
City of Sunrise Police Department - Sunrise, Florida
Tamarac - Broward Sheriff's Office - Tamarac, Florida
The City Of Weston Sheriff's Department - Weston, Florida
Winter Springs Police Department - Winter Springs, Florida
---
State Of Florida "Potential" Funding Resources
The following private and public groups are potential providers of funding for phone reassurance programs in Florida communities. To obtain current information about specific Florida agencies and foundations that provide funding for telephone reassurance programs, please contact the respective grant provider listed below..

Note: DSC obtained the following names of foundations from public records. There is no assurance that these foundations provide funding for your specific telephone reassurance program or community notification system. This information is provided to help you research funding for your project using community grants.


---
* United Way
Ted Arison Family Foundation USA, Inc.
Darden Restaurants, Inc. Foundation
The Arthur Vining Davis Foundations
Scaife Family Foundation
The Community Foundation in Jacksonville
The A.D. Henderson Foundation, Inc.
Behring Foundation
The Leonard and Sophie Davis Foundation, Inc.
Ted Arison Charitable Trust
A.L. Williams, Jr. Family Foundation, Inc.
The Abramson Family Foundation
William G. Selby and Marie Selby Foundation
Forrest C. Lattner Foundation, Inc.
Mote Scientific Foundation
Dade Community Foundation, Inc.
The S. Daniel Abraham Foundation
Community Foundation for Palm Beach and Martin Counties, Inc.
The Weaver Family Foundation
Gulf Coast Community Foundation of Venice
The Lois Pope Life Foundation
John S. and James L. Knight Foundation
Global Village Charitable Trust
F.W. Olin Foundation, Inc.
The Batchelor Foundation, Inc.
Arthur S. DeMoss Foundation
The Chatlos Foundation, Inc.
The Picower Foundation
The Community Foundation of Sarasota County, Inc.
Wallace H. Coulter Foundation
The Paul and Phyllis Fireman Charitable Foundation
Washington Mutual Foundation
Quantum Foundation
Publix Super Markets Foundation
Lee R. Anderson Family Foundation
E.M. Lynn Foundation
Elizabeth Morse Genius Foundation
Jessie Ball duPont Fund
Community Foundation of Tampa Bay, Inc.
Koch Foundation, Inc.
Whitehall Foundation, Inc.

---


Contact DSC to learn more about our CARE (Call Reassurance) telephone reassurance program and RUOK® replacement system.

"Are You OK?"® and RUOK® are registered names of Bruce L Johnson (Individual). For a comparison with our CARE system, please visit our RUOK® vs CARE web page.

CARE Information
RUOK® Replacement
Elder Care
Life Check
Telecare
Home Alone Kids
Telephone Reassurance