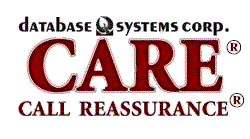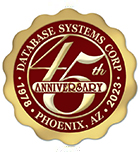 Telecare Providers
Phone Reassurance Providers and Funding Sources
State Of North Dakota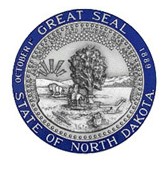 The following is a list of North Dakota private organizations or state agencies that provide grants and funding for community programs. Also, we have listed automated and volunteer based programs that we found in the state of North Dakota.

DSC provides a Telephone Reassurance phone system that automatically calls elderly residents ensuring their well-being, allowing them to remain in their homes longer (Aging In Place).

There are many community programs that help seniors including automated programs as well as those managed by telephone reassurance community volunteers.

Contact DSC to learn more about our automated phone systems. DSC welcomes the opportunity to discuss our telephone reassurance program and services. Also, if you are a North Dakota based community and/or organization that provides a Telephone Reassurance program and would like to be listed here (its free!), please contact us.

If your community does not already have a Telephone Reassurance program, DSC offers individuals the ability to subscribe to our call reassurance program. You can register online for free and DSC offers a limited trial period for only $5. There is no obligation to pay until you activate your account. To register online, click on the image or button to the right.

Our online enrollment is easy to use and manage, and it provides the senior with flexible calling schedules, custom messages and greetings, as well as multiple emergency contacts in the event of no response by the subscriber.


---
North Dakota Automated Phone Reassurance Providers
The following cities and communities provide telephone reassurance programs for the elderly within their N. Dakota communities. These programs are both automated or volunteer based community services.
---
State Of North Dakota "Potential" Funding Resources
The following private and public groups are potential providers of funding for phone reassurance programs in North Dakota communities. To obtain current information about specific North Dakota agencies and foundations that provide funding for telephone reassurance programs, please contact the respective grant provider listed below..

Note: DSC obtained the following names of foundations from public records. There is no assurance that these foundations provide funding for your specific telephone reassurance program or community notification system. This information is provided to help you research funding for your project using community grants.


---
Vera Ellsworth & Bea Cox Charitable Trust
Adolph Homme Trust A f/b/o Lutheran Social Services
Max & Anne Goldberg Foundation
Adolph Homme Trust B f/b/o Anne Carlson School
H. M. & C. M. Iverson Charitable Trust
Ward Charitable Trust
Heart & Lung Clinic Foundation
Gabriel J. Brown Trust Loan Fund
Dawson Foundation
North Dakota Masonic Foundation
Maude M. Schuetze Foundation
C. F. Martell Memorial Foundation
The Leonard Rydell Foundation
Dr. Henry Hobert Ruger Trust
Olger B. & Zoe E. Burtness Trust B
Ralph Boone Charitable Foundation
Lucille Coghlan McCormick Memorial Trust
Forum Communications Foundation
Sheridan County Memorial Educational Trust
Fargo-Moorhead Area Foundation
The Greater Grand Forks Community Foundation
North Dakota Community Foundation
The Clairmont Family Foundation
MDU Resources Foundation
Plains Art Museum Foundation
Tom and Frances Leach Foundation, Inc.
Theodore H. Sedler Scholarship Fund
The R. B. Nordick Foundation
Minot Rotary Scholarship Foundation
Alex Stern Family Foundation
Leland Stenehjem Family Foundation
L. W. Huncke Foundation
The Julius and Bertha Orth Foundation
North Dakota Natural Resources Trust, Inc.
Elmer & Kaya Berg Foundation
Devils Lake Area Foundation
United Telephone Educational Foundation, Inc.
Myra Foundation
John A. Kozel Charitable Trust
Noel and Judith Fedje Foundation

---


Contact DSC to learn more about our CARE (Call Reassurance) telephone reassurance program and RUOK® replacement system.

"Are You OK?"® and RUOK® are registered names of Bruce L Johnson (Individual). For a comparison with our CARE system, please visit our RUOK® vs CARE web page.