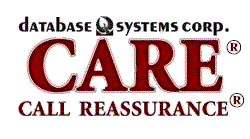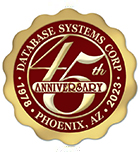 CARE Provider
Elizabethtown Police Department



Database Systems Corp. (DSC) is a leading provider of call center technology including call reassurance phone systems and voice broadcasting service. DSC provides services and systems that automatically call households checking on residents to ensure they are OK. This service can re-dial the number several times and if there is no response, a message can be provided to family members or a monitoring center informing them that a resident is not responding to this call.

Contact DSC to learn more about our CARE (Call Reassurance) services and phone systems.


---
Elizabethtown Police Department
The following organization provides a Telephone Reassurance program for its community and residents. The information provided on this page came from the website of this provider. To obtain current information about this provider, please visit the website listed below.



Organization: Elizabethtown Police Department, Elizabethtown, Kentucky

Type Of Service: FREE - Computerized Phone Calling Service

Website: http://www.etownpd.org

Telephone: (270) 360-0207
Additional Information
"Elizabethtown is located in the heart of Kentucky, approximately 35 miles south of Louisville along Interstate 65, where the Bluegrass Parkway begins and the Western Kentucky Parkway ends. Elizabethtown is centrally located between Churchill Downs in Louisville, the Kentucky Horse Park in Lexington and the Corvette Museum in Bowling Green.

The city has a residential population of approximately 24,000 citizens which swells tremendously during the working hours. The Elizabethtown Police Department provides protection to approximately 27.5 square miles and currently employs 43 sworn police officers and 21 civilians."


CARE (Call Reassurance)
CONTACT: Officer Virgil Willoughby 270-360-0207


"This program contacts home bound citizens each day at a predetermined time to check on their health and safety via an automated calling system. The Police Department participates in this program through the Hardin County Dispatch Center. You may get further information or sign up for this program by contacting the Community Service Section at 360-0207."

- http://www.etownpd.org/


---

<! The Elizabethtown Police Department uses the CARE (Call Reassurance) phone system from Database Systems Corp. to provide its senior citizens with a telephone reassurance service. When their older RUOK® system broken down, The Elizabethtown police department contacted Databse Systems Corp. who provided them with a modern CARE phone system which more than replaced the functionality of their original DOS based system. Citizens can be called daily free of charge to ensure their well-being.>

Contact DSC today at (602) 265-5968 to learn more about our telephone reassurance programs and emergency notification services.

"Are You OK?"® and RUOK® are registered names of Bruce L Johnson (Individual). For a comparison with our CARE system, please visit our RUOK® vs CARE web page.