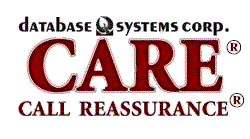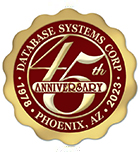 Telecare Providers
Phone Reassurance Providers and Funding Sources
State Of Texas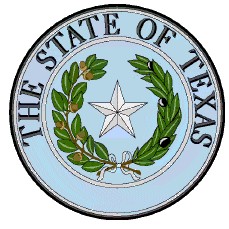 The following is a list of Texas private organizations or state agencies that provide grants and funding for community programs. Also, we have listed automated and volunteer based programs that we found in the state of Texas.

DSC provides a Telephone Reassurance phone system that automatically calls elderly residents ensuring their well-being, allowing them to remain in their homes longer (Aging In Place).

There are many communities that provide telephone reassurance programs (both volunteer based or automatic calling programs).

Contact DSC to learn more about our automated phone systems. DSC welcomes the opportunity to discuss our telephone reassurance program and services. Also, if you are a Texas based community and/or organization that provides a Telephone Reassurance program and would like to be listed here (its free!), please contact us.

If your community does not already have a Telephone Reassurance program, DSC offers individuals the ability to subscribe to our call reassurance program. You can register online for free and DSC offers a limited trial period for only $5. There is no obligation to pay until you activate your account. To register online, click on the image or button to the right.

Our online enrollment is easy to use and manage, and it provides the senior with flexible calling schedules, custom messages and greetings, as well as multiple emergency contacts in the event of no response by the subscriber.


---
Texas Automated Phone Reassurance Providers
The following organizations provide Telecare programs for the elderly within their Texas communities. These programs are both automated or volunteer based community services.
Burnet County Sheriff's Department - Burnet, Texas
Caldwell Senior Citizen's Center - Caldwell, Texas
Collin County Crime Prevention - McKinney, Texas
Corsicana Police - Corsicana, Texas
City Of Dickinson Police - Dickinson, Texas
Fayette County Sheriff - LaGrange, Texas
Fort Bend County Sheriff - Fort Bend, Texas
Freestone County Sheriff's Department - Fairfield, Texas
Georgetown Sheriff's Department - Georgetown, Texas
Grapevine Police Department - Grapevine, Texas
Harris County Constable - Spring, Texas
Harris County Constable - Houston, Texas
Hopkins County Sheriff's Department - Sulphur Springs, Texas
Johnson County Sheriff's Office - Cleburne, Texas
City Of Keller Police - Keller, Texas
Lacy Lakeview Police Department - Lacy Lakeview, Texas
Leon County Sheriff - Centerville, Texas
Limestone County Sheriff - Groesbeck, Texas
Los Fresnos Police Department - Los Fresnos, Texas
Missouri City Police Department - Missouri City, Texas
City Of Plano Police - Plano, Texas
Portland Police Department - Portland, Texas
River Oaks Police - River Oaks, Texas
Roberts County RUOK - Miami, Texas
Rockport Police Department - Rockport, Texas
Sugar Land Police Department - Sugar Land, Texas
Texas City Police Department - Texas City, Texas
Wise County Sheriff's Department - Decatur, Texas
---
State Of Texas "Potential" Funding Resources
The following private and public groups are potential providers of funding for phone reassurance programs in Texas communities. To obtain current information about specific Texas agencies and foundations that provide funding for telephone reassurance programs, please contact the respective grant provider listed below..

Note: DSC obtained the following names of foundations from public records. There is no assurance that these foundations provide funding for your specific telephone reassurance program or community notification system. This information is provided to help you research funding for your project using community grants.


---
T. L. L. Temple Foundation
Covenant Foundation, Inc.
The Cullen Foundation
Texas Instruments Foundation
The Wortham Foundation
Hillcrest Foundation
Perry and Nancy Lee Bass Corporation
Linda and Ken Lay Family
Sid W. Richardson Foundation
Hoblitzelle Foundation
Austin Community Foundation for the Capital Area, Inc.
Reliant Resources Foundation
USAA Foundation, a Charitable Trust
Pema Foundation
The Robert and Janice McNair Foundation
Coastal Bend Community Foundation
The William Stamps Farish Fund
The Gordon and Mary Cain Foundation
Robert J. Kleberg, Jr. and Helen C. Kleberg Foundation
The George Foundation
El Paso Corporate Foundation
David Weekley Family Foundation
John P. McGovern Foundation
The Steve & Sarah Smith Family Foundation
Houston Endowment Inc.
The Moody Foundation
SBC Foundation
Albert and Margaret Alkek Foundation
Communities Foundation of Texas, Inc.
Clear Channel Communications Foundation
ExxonMobil Foundation
The Fondren Foundation
The Brown Foundation, Inc.
M. D. Anderson Foundation
The Meadows Foundation, Inc.
Kimberly-Clark Foundation, Inc.
Shell Oil Company Foundation
San Antonio Area Foundation
The Robert A. Welch Foundation
The Michael and Susan Dell Foundation
The Burnett Foundation
Perot Foundation
Greater Houston Community Foundation
Abell-Hanger Foundation
Albert & Bessie Mae Kronkosky Charitable Foundation
McCombs Foundation, Inc.
Amon G. Carter Foundation
Dodge Jones Foundation
The Dallas Foundation
The Cockrell Foundation

---


Contact DSC to learn more about our CARE (Call Reassurance) telephone reassurance program and RUOK® replacement system.

"Are You OK?"® and RUOK® are registered names of Bruce L Johnson (Individual). For a comparison with our CARE system, please visit our RUOK® vs CARE web page.

CARE Information
RUOK® Replacement
Elder Care
Life Check
Telecare
Home Alone Kids
Telephone Reassurance