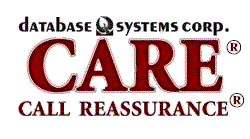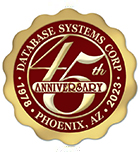 Telecare Providers
Phone Reassurance Providers and Funding Sources
State Of Ohio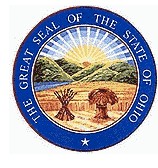 The following is a list of Ohio private organizations or state agencies that provide grants and funding for community programs. Also, we have listed automated and volunteer based programs that we found in the state of Ohio.

DSC provides a Telephone Reassurance phone system that automatically calls elderly households checking to ensure they are OK. DSC also provides individual calling services for home alone children. To obtain information about this program and age limits of children for your state, visit the Ohio latchkey kids age restrictions.

There are many communities that provide telephone reassurance programs (both volunteer based or automatic calling programs).

Contact DSC to learn more about our automated phone systems. DSC welcomes the opportunity to discuss our telephone reassurance program and services. Also, if you are a Ohio based community and/or organization that provides a Telephone Reassurance program and would like to be listed here (its free!), please contact us.

If your community does not already have a Telephone Reassurance program, DSC offers individuals the ability to subscribe to our call reassurance program. You can register online for free and DSC offers a limited trial period for only $5. There is no obligation to pay until you activate your account. To register online, click on the image or button to the right.

Our online enrollment is easy to use and manage, and it provides the senior with flexible calling schedules, custom messages and greetings, as well as multiple emergency contacts in the event of no response by the subscriber.


---
Ohio Automated Phone Reassurance Providers
The following organizations provide Telecare programs for the elderly within their Ohio communities. These programs are both automated or volunteer based community services.
Aurora Police Department - Aurora, Ohio
Bay Village Senior Services - Bay Village, Ohio
Boardman Township Police Department - Boardman, Ohio
Brooklyn Senior/Community Center - Brooklyn, Ohio
Butler County Sheriff's Department - Hamilton, Ohio
City of Brooklyn Police Department - Brooklyn, Ohio
Crawford County Sheriff's Office - Bucyrus, Ohio
Fairfield County Sheriff's Office - Lancaster, Ohio
Gallia County Sheriff's Office - Gallipolis, Ohio
Highland County Sheriff's Office - Hillsboro, Ohio
Hocking County Sheriff's Department - Hocking County, Ohio
Lake Township Police Department - Millbury, Ohio
Licking County Sheriff's Office - Newark, Ohio
Maumee Police Department - Maumee, Ohio
New Albany Police Department - New Albany, Ohio
Ottawa Hills Police - Ottawa Hills, Ohio
Pike County Sheriff's Office - Waverly, Ohio
Ross County Sheriff's Office - Chillicothe, Ohio
Stark County Crisis Intervention Center - Canton, Ohio
City Of Stow Police - Stow, Ohio
Sylvania Police Division - Sylvania, Ohio
Union County Senior Services - Marysville, Ohio
Willoughby Police Community Involvement - Willoughby, Ohio
Woodlawn Police Department - Woodlawn, Ohio
---
State Of Ohio "Potential" Funding Resources
The following private and public groups are potential providers of funding for phone reassurance programs in Ohio communities. To obtain current information about specific Ohio agencies and foundations that provide funding for telephone reassurance programs, please contact the respective grant provider listed below..

Note: DSC obtained the following names of foundations from public records. There is no assurance that these foundations provide funding for your specific telephone reassurance program or community notification system. This information is provided to help you research funding for your project using community grants.


---
* United Way
The Huntington Foundation
Key Foundation
Eva L. and Joseph M. Bruening Foundation
The Fifth Third Foundation
The Jewish Foundation of Cincinnati
Wexner Foundation
H.C.S. Foundation
The Martha Holden Jennings Foundation
The Eaton Charitable Fund
The Raymond John Wean Foundation
Fred A. Lennon Charitable Trust
Akron Community Foundation
The Lerner Foundation
The Community Foundation of Greater Lorain County
The GAR Foundation
John J. and Mary R. Schiff Foundation
Scripps Howard Foundation
The Youngstown Foundation
Brentwood Foundation
The F. J. O'Neill Charitable Corporation
The Turner Foundation
Licking County Foundation
The Elisabeth Severance Prentiss Foundation
John P. Murphy Foundation
The Cleveland Foundation
Toledo Community Foundation, Inc.
The Columbus Foundation and Affiliated Organizations
Stranahan Foundation
The Dayton Foundation
Stark Community Foundation
The Greater Cincinnati Foundation
Jacob G. Schmidlapp Trust No. 1 and No. 2
The Procter & Gamble Fund
The Kettering Fund
The George Gund Foundation
The Kelvin and Eleanor Smith Foundation
Mathile Family Foundation
The Agnes Gund Foundation
NCC Charitable Foundation
The Weatherhead Foundation
PLACE Fund
The Jay L. and Jean Schottenstein Foundation
Nationwide Foundation
Timken Foundation of Canton
A. B. Dolly and Ralph Cohen Foundation
The Reinberger Foundation
Federated Department Stores Foundation
FirstEnergy Foundation
The Burton D. Morgan Foundation

---


Contact DSC to learn more about our CARE (Call Reassurance) telephone reassurance program and RUOK® replacement system.

"Are You OK?"® and RUOK® are registered names of Bruce L Johnson (Individual). For a comparison with our CARE system, please visit our RUOK® vs CARE web page.

CARE Information
RUOK® Replacement
Elder Care
Life Check
Telecare
Home Alone Kids
Telephone Reassurance