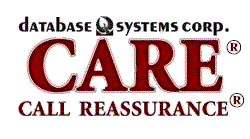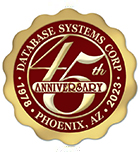 Telecare Providers
Phone Reassurance Providers and Funding Sources
State Of Georgia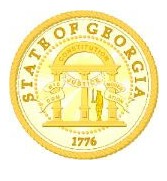 The following is a list of Georgia private organizations or state agencies that provide grants and funding for community programs. Also, we have listed automated and volunteer based programs that we found in the state of Georgia.

DSC provides a Telephone Reassurance phone system that automatically calls elderly households checking to ensure they are OK. DSC also provides individual calling services for home alone children. To obtain information about this program and age limits of children for your state, visit the Georgia latchkey kids age restrictions.

There are many communities that provide telephone reassurance programs (both volunteer based or automatic calling programs).

Contact DSC to learn more about our automated phone systems. DSC welcomes the opportunity to discuss our telephone reassurance program and services. Also, if you are a Georgia based community and/or organization that provides a Telephone Reassurance program and would like to be listed here (its free!), please contact us.

If your community does not already have a Telephone Reassurance program, DSC offers individuals the ability to subscribe to our call reassurance program. You can register online for free and DSC offers a limited trial period for only $5. There is no obligation to pay until you activate your account. To register online, click on the image or button to the right.

Our online enrollment is easy to use and manage, and it provides the senior with flexible calling schedules, custom messages and greetings, as well as multiple emergency contacts in the event of no response by the subscriber.


---
Georgia Automated Phone Reassurance Providers
The following organizations provide Telecare programs for the elderly within their Georgia communities. These programs are both automated or volunteer based community services.
Coweta County 911 Center - Coweta County, Georgia (770) 254-3911
College Park Police Department - College Park, Georgia (404) 761-3131, ext. 230
East Point Police - East Point, Georgia (404) 765-3420
Houston County Sheriff Office - Warner Robins, Georgia (478) 542-2125
Screven County Sheriff's Department - Sylvania, Georgia (912) 564-7727
Smyrna Police Department - Smyrna, Georgia (770) 431-2800
Troup County Sheriff's Office - Troup County, Georgia (706) 883-1616 ext. 208
Vidalia Police Department - Vidalia, Georgia (912) 537-4123
---
State Of Georgia "Potential" Funding Resources
The following private and public groups are potential providers of funding for phone reassurance programs in Georgia communities. To obtain current information about specific Georgia agencies and foundations that provide funding for telephone reassurance programs, please contact the respective grant provider listed below..

Note: DSC obtained the following names of foundations from public records. There is no assurance that these foundations provide funding for your specific telephone reassurance program or community notification system. This information is provided to help you research funding for your project using community grants.


---
Watson-Brown Foundation, Inc.
North Georgia Community Foundation
Georgia Power Foundation, Inc.
Howell E. Adams, Jr. Charitable Trust
The Carlos and Marguerite Mason Fund
Jesse Parker Williams Foundation, Inc.
Georgia-Pacific Foundation, Inc.
The Savannah Foundation
Healthcare Georgia Foundation, Inc.
The Frances Wood Wilson Foundation, Inc.
The Tull Charitable Foundation
The Sartain Lanier Family Foundation, Inc.
The Scott Hudgens Family Foundation, Inc.
Community Foundation for Northeast Georgia
The Peyton Anderson Foundation, Inc.
The Rich Foundation, Inc.
Community Foundation, Inc.
Katherine John Murphy Foundation
William I. H. and Lula E. Pitts Foundation
SunTrust Bank Atlanta Foundation
J. Mack Robinson Foundation
The Rockdale Foundation, Inc.
WinShape Centre, Inc.
Spray Foundation
The AFLAC Foundation, Inc.
Hudgens Family Foundation, Inc.
Robert W. Woodruff Foundation, Inc.
The James M. Cox Foundation of Georgia, Inc.
The UPS Foundation
The Delta Air Lines Foundation
The Goizueta Foundation
The David, Helen, and Marian Woodward Fund-Atlanta
The Arthur M. Blank Family Foundation
BellSouth Foundation
J. Bulow Campbell Foundation
Community Foundation of Southwest Georgia, Inc.
Turner Foundation, Inc.
Camp Younts Foundation
Community Foundation for Greater Atlanta, Inc.
Watkins Christian Foundation, Inc.
The Marcus Foundation, Inc.
Courts Foundation, Inc.
Bradley-Turner Foundation
Community Foundation of the Chattahoochee Valley
The Coca-Cola Foundation, Inc.
O. Wayne Rollins Foundation
Callaway Foundation, Inc.
Williams Family Foundation of Georgia, Inc.
East Lake Community Foundation, Inc.
ING Foundation

---


Contact DSC to learn more about our CARE (Call Reassurance) telephone reassurance program and RUOK® replacement system.

"Are You OK?"® and RUOK® are registered names of Bruce L Johnson (Individual). For a comparison with our CARE system, please visit our RUOK® vs CARE web page.

CARE Information
RUOK® Replacement
Elder Care
Life Check
Telecare
Home Alone Kids
Telephone Reassurance