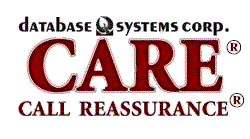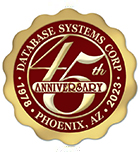 CARE Provider
Surprise Police Department



Database Systems Corp. (DSC) is a leading provider of call center technology including call reassurance phone systems and service. DSC provides services and systems that automatically call households checking on residents to ensure they are OK. This service allows citizens to remain in their homes later in their lives (Aging In Place). CARE can re-dial the number several times and if there is no response, a message can be provided to family members or a monitoring center informing them that a resident is not responding to this call.

Contact DSC to learn more about our CARE (Call Reassurance) services and phone systems.


---
Surprise Police Department
The following organization provides a Call Reassurance (CARE) program for its community and residents. The information provided on this page came from the website of this provider. To obtain current information about this provider, please visit the website listed below.




Organization: Surprise Police Department, Surprise, Arizona

Type Of Service: FREE - Computerized Phone Calling Service

Website: http://www.surpriseaz.com

Telephone: 1-623-222-4000
Additional Information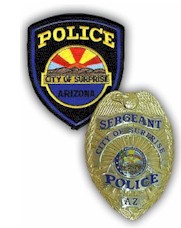 MISSION STATEMENT
"The Surprise Police Department, in partnership with the community, is committed to providing fair and equal treatment, while improving the quality of life through our dedication to community policing and delivery of progressive crime prevention and protection.
HISTORY
"The Surprise Marshal's Office was founded in 1960 and six Marshals provided law enforcement for the Town of Surprise. The Marshal's Office evolved into the Surprise Police Department in November 1991."

- http://www.surpriseaz.com


---

Surprise Police Department uses the CARE (Call Reassurance) phone system from Database Systems Corp. to provide senior citizens with a telephone reassurance service. Citizens can be called daily free of charge to ensure their well-being.

Contact DSC today at (602) 265-5968 to learn more about our telephone reassurance programs and emergency notification services.

"Are You OK?"® and RUOK® are registered names of Bruce L Johnson (Individual). For a comparison with our CARE system, please visit our RUOK® vs CARE web page.