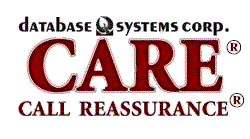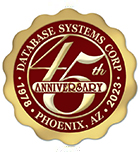 eCARE™ Administrator Registration Process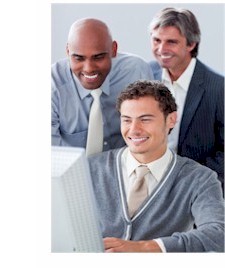 The eCARE senior calling program is designed and developed by Database Systems Corp (DSC). This daily checkup calling service utilizes DSC's CARE (Call Reassurance) phone systems that check on the well being of enrolled senior citizens who need regular contact.
DSC provides CARE systems to many communities throughout the U.S. DSC also provides an individual telephone reassurance service for family and friends who wish to enroll their loved ones in this calling program.
eCARE is a calling program provided to community organizations such as police and sheriff's offices as well as senior and retirement groups. eCARE lets community groups establish an account that is managed by the group. Seniors within this group are enrolled by these community groups who assume the responsibility of following up on these calls if the senior does not respond. To assist administrators when enrolling seniors in this calling service, DSC provides an online registration process. This allows a community group to create an account, fund it, and add enrollees to the account.
When you are ready to signup for our eCARE service, simply use our online web page to create an account. There is NO CHARGE to setup an account. You can begin adding your enrollee profiles and when you want the calls to begin, simply fund the service by using our online payment option.
eCARE is a pay-as-you-go service. The service is funded by using periodic credit card charges that keep your account active.
Create Your Online Account For Free!
You can create and manage your eCARE account for free using our online registration process. With this account, you can enroll seniors and other community members using various different profiles:

Click on the Create eCARE Account link below.

Enter your organization's name, a valid email address along with your own password, and we will establish your eCARE account. eCARE can now be used as your primary calling program for seniors in your community or can be a backup to any other system that is currently making these calls. eCARE is a pay-as-you-go service and you only pay for the calls that we make.

You can now login and begin enrolling your seniors. Once you fund your account with a minimum of $25, eCARE will begin calling your activated enrollees according to the dates and times you establish for each senior.

Contact DSC to learn more about our eCARE senior calling services.
Create an eCARE Account Online
To begin the registration process, enter your organization's name plus an email address and password on the eCARE registration page. This information identifies your group while your email and password lets you access your account in the future.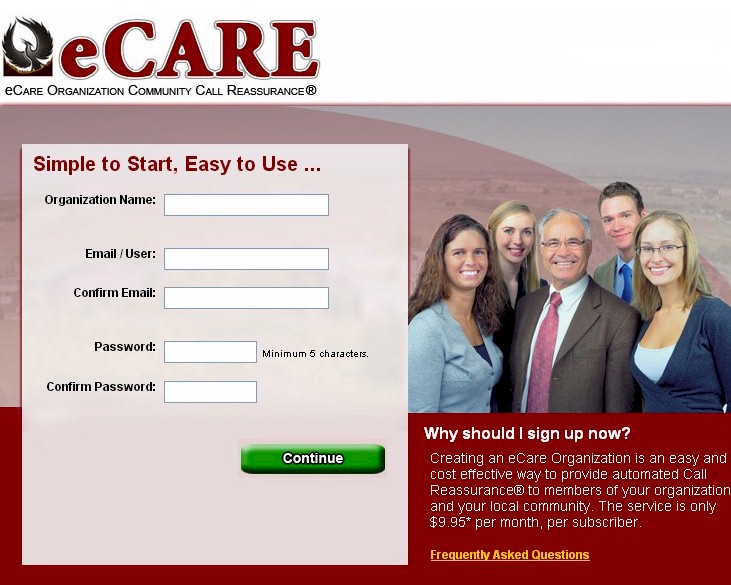 Upon logging into our eCARE website, an account maintenance screen will appear that lets you proceed with the registration and activation of your enrolled seniors.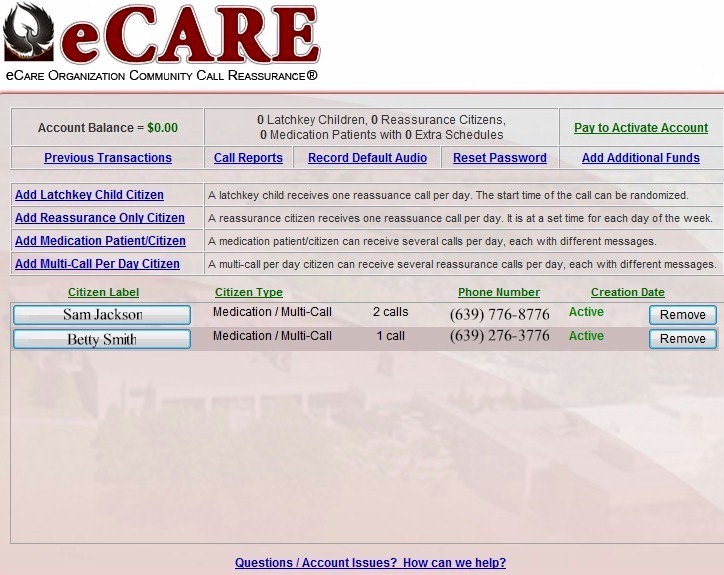 NOTE the top of this page lets you know the amount in your current account along with an estimate of the number of days this account has been funded based upon the current number of enrollees. You can fund this account using a credit card or you can contact DSC accounting to arrange other forms of payments. Please be sure to keep your account current. If the balance falls below zero, we can no longer make calls to your enrollees.
Here are the simple steps that should be followed when enrolling and managing a senior in your community.
Required Enrollment Information Optional Features Administrative Functions
---
Maintain Enrollee Profiles
To add a new enrollee, click on one of the 4 types of profiles listed on this page. they are:
Latchkey Child
Telephone Reassurance (one call per day)
Medication Reminder (one or more calls a day)
Multi Call Telephone Reassurance (more than one call a day)
To change an existing enrollee, simply click on the Citizen Label.

If adding a new enrollee, a page will appear that lets you identify the enrollee's name (or label) and the phone number to be called.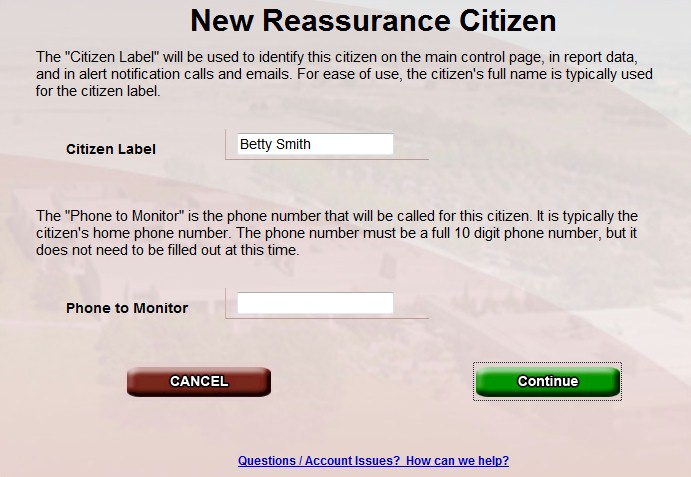 After this information is entered, the following enrollee maintenance page will appear: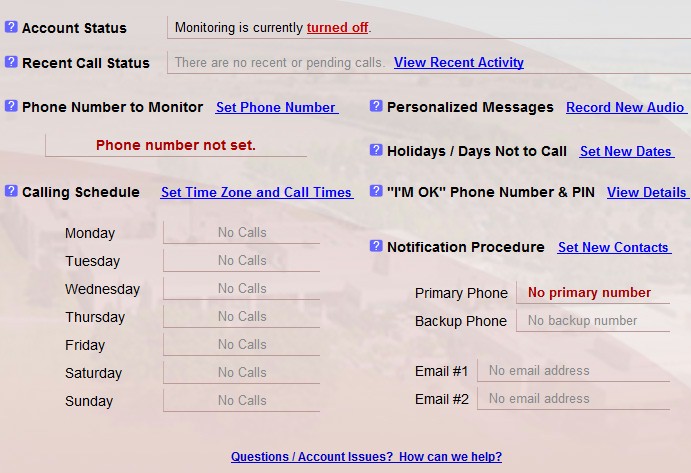 On each screen, you may notice a blue question mark to the left of each title and description. Simply move your mouse over this question mark and CARE will provide a brief description of the item.





NOTE Items highlighted in red are mandatory and must be complete before CARE can begin making calls.
Specify The Senior's Phone Number
This feature identifies the senior's phone number (usually a home phone). For security purposes, this same phone must be used to call the CARE system to register it with your account.





From the registration screen, select the "Set Phone Number" option. This brings up another page that provides instructions on how to designate the phone that is to be called by the CARE senior call reassurance program.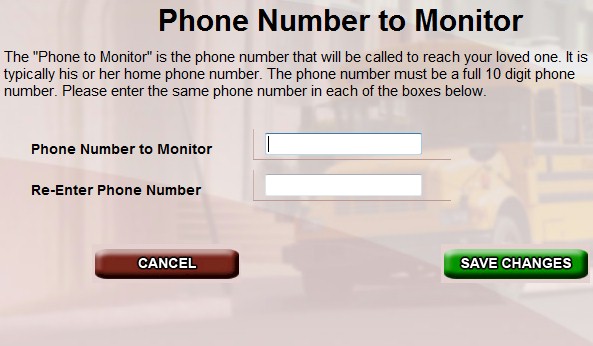 The 'Phone Number to Monitor' is the phone number you would like us to call to check on the senior. It is most likely a home phone number. To add or change this number, you will need to enter (and then re-enter) the phone number to ensure you did not enter it incorrectly. It is important that you are very careful when entering this number. It is also important that you "Test" the number by using the Test Call feature provided from the main menu.
Designate Emergency Contacts
This feature lets you specify a primary and secondary contact in the event CARE system needs to notify someone when the senior needs assistance or does not respond.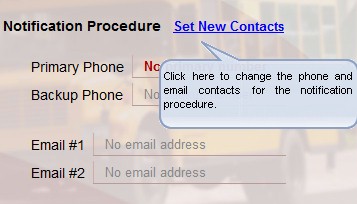 From the registration screen, select the "Set New Contacts" option. This brings up another page that lets you add or change the contact information. Contacts are the family or friends of the senior that need to be notified if the senior subscriber needs assistance or does not answer the phone. Up to 2 phone numbers and 2 emails may be entered.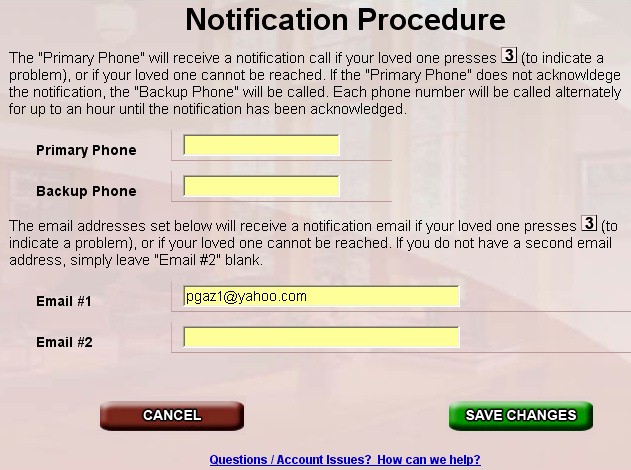 If the system cannot reach a senior after 3 calls, or the senior presses '3', the notification procedure will send out emails and call the 'Primary Phone' immediately. If the 'Primary Phone' is not answered, or the person answering does not press '1' to acknowledge the call, the 'Backup Phone' will be called. The system will then alternate between calling the 'Primary Phone' and the 'Backup Phone' for up to 1 hour until the notification call is acknowledged.
Set Senior's Calling Schedule
Each account can be customized to allow the ability to have the senior called at various times based upon the day of the week.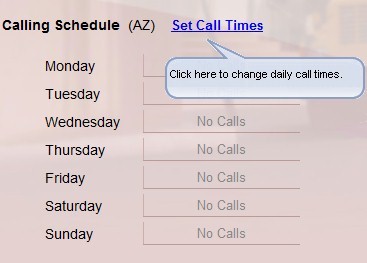 From the registration screen, select the "Set Call Times" option. This brings up another page that lets you establish when CARE is to call the senior.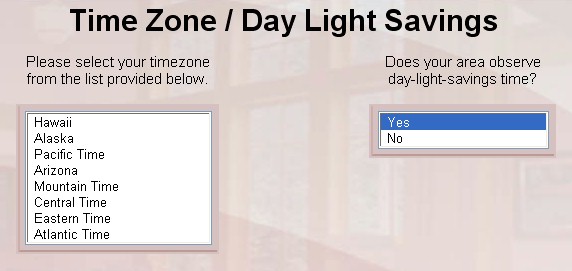 First you will need to inform CARE the time zone in which the senior resides. Also, designate whether this area recognizes daylight savings.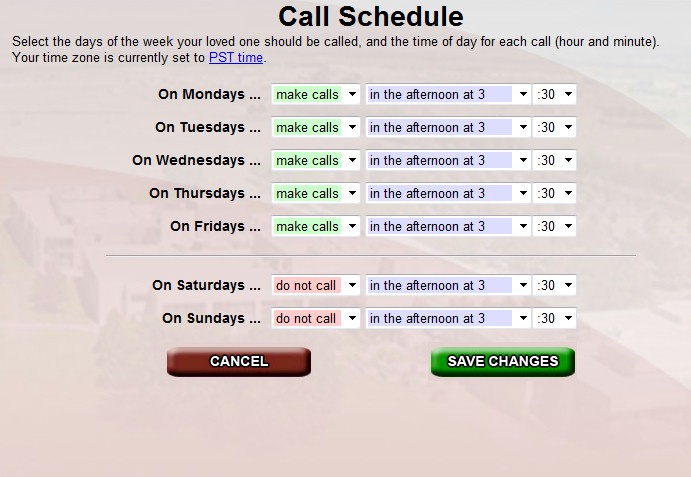 To establish a calling schedule, select "make calls" or "do not call" for each day of the week. Next, click the 'hour' and 'minute' for each calling day.

Click the "Save Changes" button when you've finished setting the schedule. Review the 'Calling Schedule' section of the main control page to confirm the schedule is set as you wanted.
Optional Features
The following are optional features that let you customize the calling experience of each of your enrollees.
I'M OK Phone Number And Pin
The "I'M OK" feature of CARE allows enrollees to call our 800 number and let you know that they are OK for today. This will cancel any CARE calls scheduled just for today.
The following page will appear: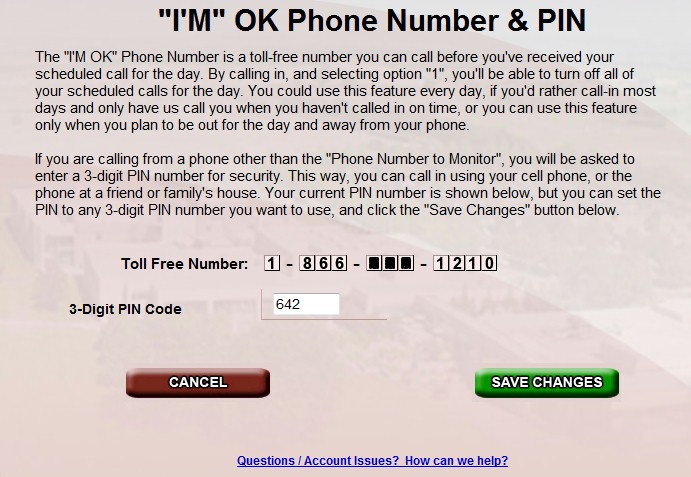 Record Personalized Messages
This feature lets you record personalized messages for the senior.





From the registration screen, select the "Record New Audio" option. This brings up another page that lets you change the default messages that are played to the senior.




Personalized recorded messages can be saved for each senior by calling our 800 number and entering a six digit recording number. Since the message played to each senior is broken into several parts, each segment can be individually customized.
Set Dates Not To Call
This feature lets you choose specific dates when the CARE program should NOT call a senior. This is typically holidays or vacation days or when someone is staying with the senior.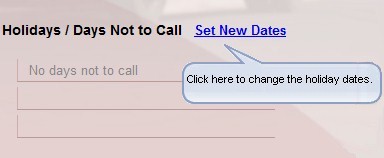 From the registration screen, select the "Set New Dates" option. This brings up another page that lets you add or remove dates from this exclusion.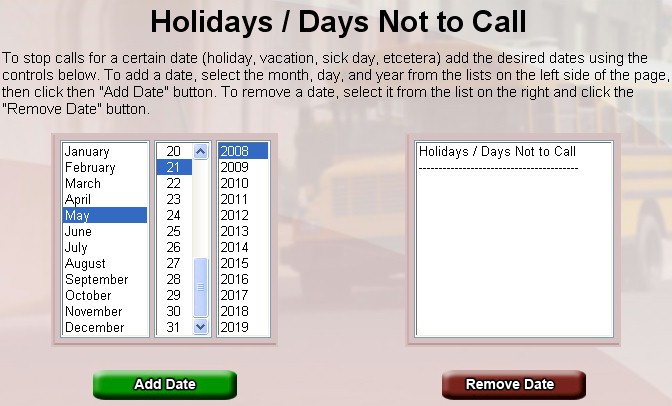 View Recent Account Activity
This feature lets you view all activity relating to your account including each call made to a senior and the disposition of each call. Changes in phone numbers, contacts and calling schedules also appear in this display.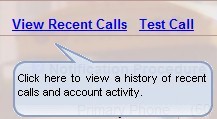 From the registration screen, select the "View Recent Calls" option. This brings up another page that lets you view your account activity.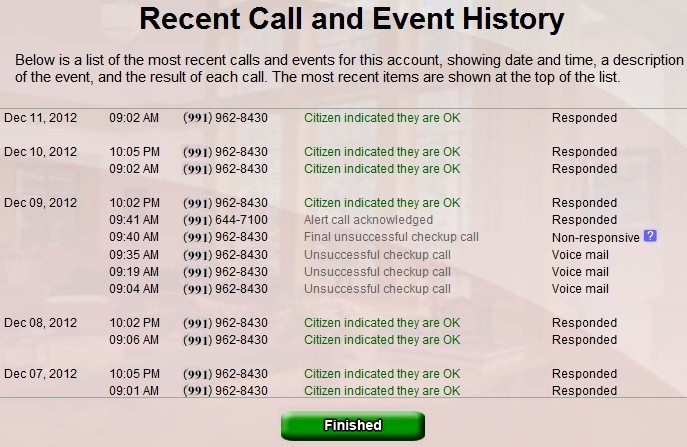 Change Account Active Status
This feature lets you suspend and re-activate an account using a simple toggle. By default, once an account is activated, it is in an active state. If you wish to suspend calling for a period of time, the account status can be turned off.





From the registration screen, select the "Active" or "Turned Off" status button to toggle between these two states.
Test Calls
You can test the CARE senior call to ensure that all of the phones and parameters are working properly.





From the registration screen, select the "Test Call" option. This brings up another page that lets you test the CARE call.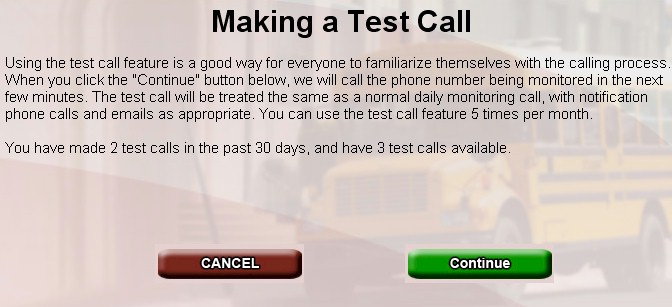 Administative Functions
The following are administative features that help you manage your eCARE account.

eCARE provides the administrator with a detailed listing of events that have occured with the account. Each payment is recorded along with updates performed on each enrollee.
View Previous Transactions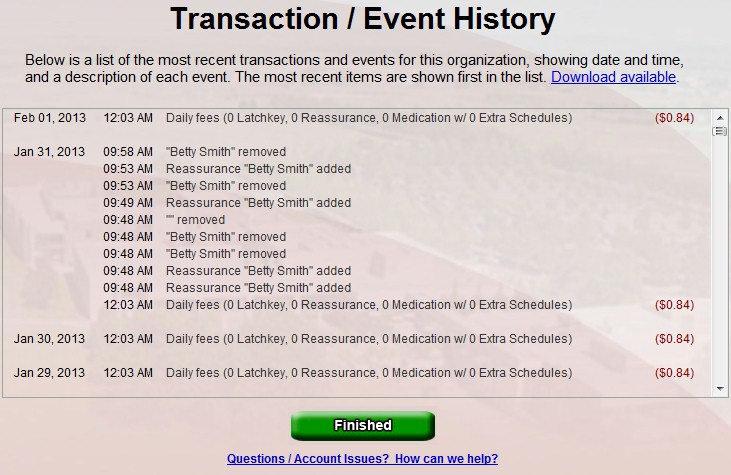 View Call Reports
eCARE is provided with several different reports and allows the account holder to create custom reports by downloading data from the eCARE system.

The following standard reports are available:
Detailed Call History
Detailed Alert History
Alerts, grouped by Citizen
Increasing Alert Frequency
Summary By Citizen
Reports can be created using filters such as Citizen's name, type and date ranges.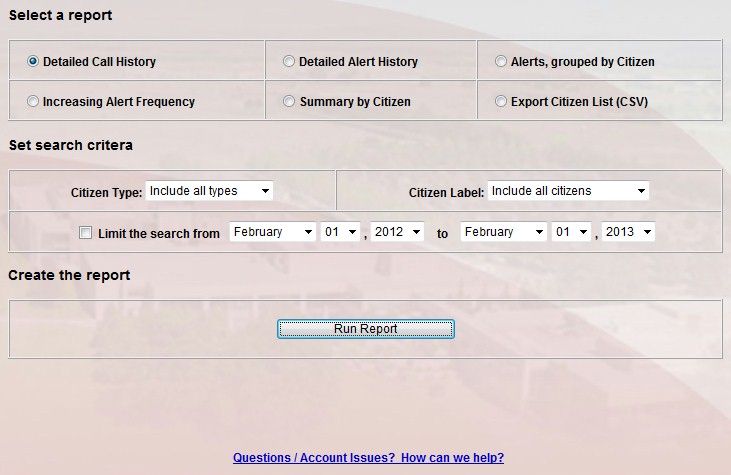 Record Default Audio
eCARE lets you record one set of audio recordings for all of your enrollees or you can customize these recordings for each individual enrollee.
Use the eCARE Record Default Audio to create your group default recordings.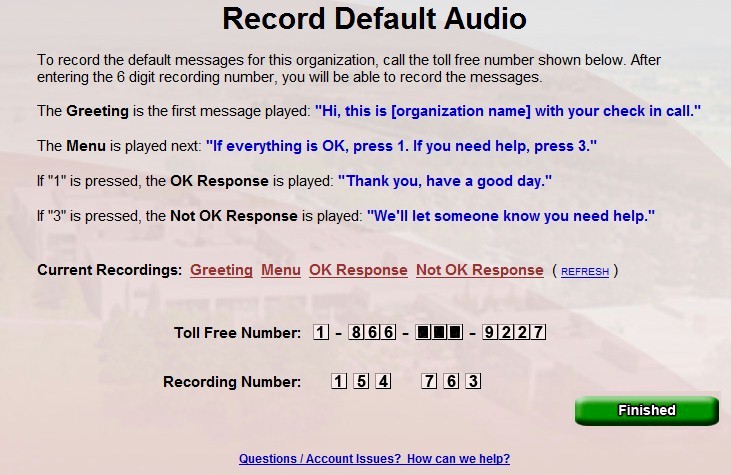 Reset Password
eCARE lets you change your login password. Passwords should be changed several times a year to ensure the security of your online data.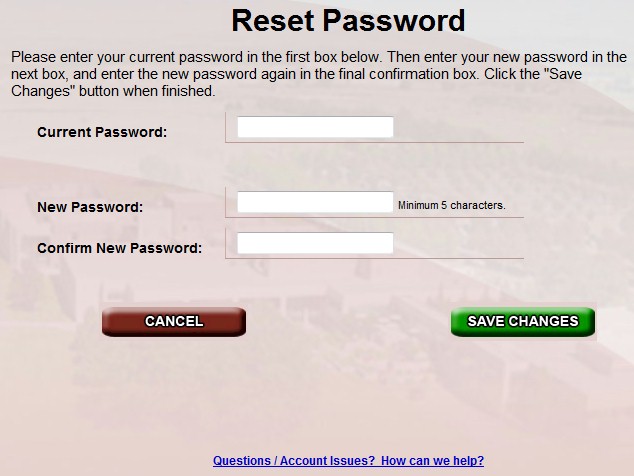 Add Additional Funds
Use our convenient online payment service to fund your eCARE account. Remember, eCARE is pay-as-you-go and is funded in advance.

Your $25 activation fee is also applied to your first usage fees. Once you've activated your account, we'll start calling your enrollees during the next scheduled calling period.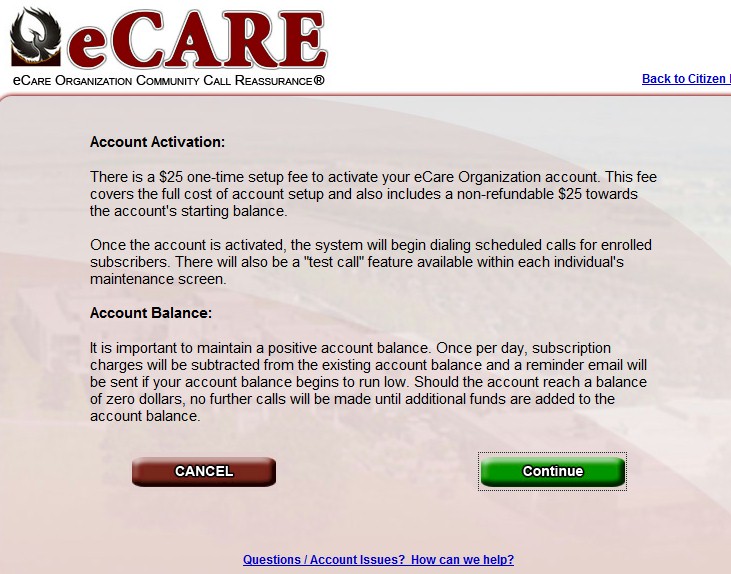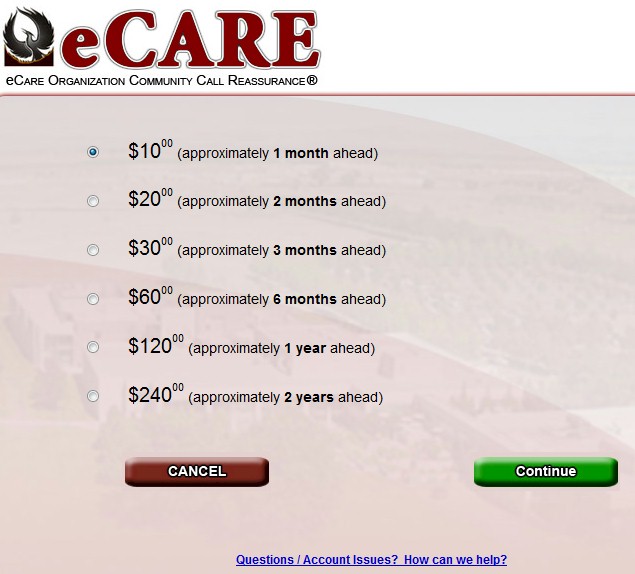 Database Systems Corp. makes an estimate (based upon the number of enrollees) of various payment amounts and how long that will fund your eCARE account. Select the appropriate payment amount that will fund the calls to your enrollees. DSC provides payment methods including Visa and Mastercharge. Select the appropriate credit card and proceed with your payment.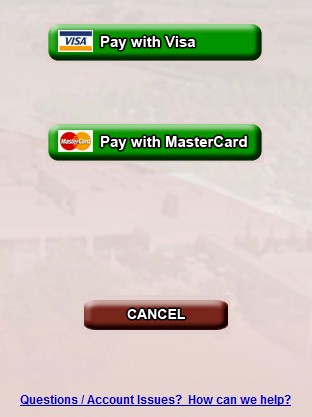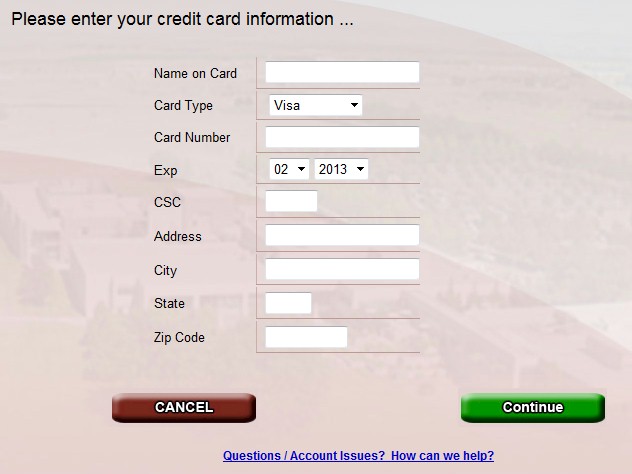 ---
Ready To Start?
Contact DSC to learn more about our eCARE senior calling services.


---