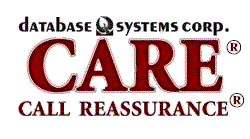 The following article appeared in the Estes Park Trail-Gazette. This article relates to the purchase of a CARE (Call Reassurance) phone system from Database Systems Corp. to replace its unreliable RUOK® phone system from Northland Innovations. Estes Park had purchased an original RUOK® DOS system and had attempted to upgrade this system to the RUOK® Windows system. Due to numerous problems and reliability issues with this system and its underlying technology, Estes Park returned this product and purchased a CARE system instead.
Called To CARE
Town sponsored CARE program checks on residents' well-being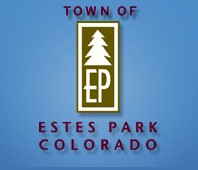 Posted: Wednesday, May 23, 2007

"When someone lives alone and needs a lifeline to emergency assistance, the need is immediate. Technological advances have now eased the path toward a more sophisticated, yet even easier to use system that was recently activated in Estes Park.

CARE, the Call for Reassurance Program, is an automated telephone system that contacts individuals daily when they're most likely to be home. If the telephone call is not answered, the system automatically notifies either next of kin or the police department that further investigation is needed.

It's a system Estes Park Mayor John Baudek endorses.

"We live in a community with a lot of senior citizens," he said. "Many live by themselves. A system like this can really give peace of mind to them and their loved ones. And, it gives us the ability to help with that."

In Estes Park the service is free to those who register for the program. Due to jurisdictional responsibilities, the Town can only offer the free program to those who live inside the Town limits. Baudek says the Town will do whatever it can to work with the Larimer County Sheriff's office to possibly extend service, but for the foreseeable future, the program is only available to Town residents.

The automated service can re-dial the same telephone number several times while it waits for a response from the customer. The computer generated phone call can determine if a person answers the phone or if an answering machine picks up the call.

The person answering the telephone receives easy instructions on how to let the system know everything is okay. Estes Park police officials say the system is versatile and its programming can easily be modified to meet the changing needs of the customer.

This service is free to local citizens. Those interested in the program or needing additional information should contact Sgt. Corey P. Pass at 970-577-3828."


---
CARE Phone Systems
IN 2005, Database Systems Corp. introduced an affordable and expandable autodialer that is the heart of our CARE call reassurance program.

This automatic calling system includes our CARE editor and administrator utilities that let you manage your telephone reassurance program efficiently.

These systems are delivered as turnkey solutions. However, our experienced staff can customize your telephone reassurance program and emergency broadcasting applications.

DSC also provides a digital phone system (PACER) when your call volume requires a larger system.
---
CARE Information
Contact DSC to learn more about our CARE services and phone systems.


---
Telephone Reassurance Articles


"Are You OK?"® and RUOK® are registered names of Bruce L Johnson (Individual). For a comparison with our CARE system, please visit our RUOK® vs CARE web page.

CARE Information
RUOK® Replacement
Elder Care
Life Check
Telecare
Home Alone Kids
Telephone Reassurance